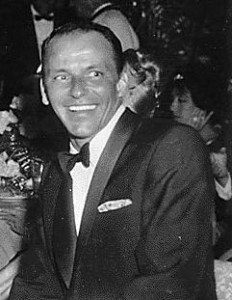 For your listening pleasure: a short 20 minute broadcast from the pirate radio station, Chairman of the Board Radio–recorded Saturday, April 12, 2014 starting around 3:30 UTC.
Chairman of the Board Radio was broadcasting on 6,935 kHz in the upper side band. As you'll hear, the signal was quite strong, with just a little compression noise.
I really enjoyed this short set of Frank Sinatra tunes. You'll hear the station ID at the end with a shout out to listeners in Chicago.
Click here to download the recording as an MP3 or simply listen via the embedded player below: