SWLing Post reader, Michael Guerin, writes:
"Just received [this QSL card] from HFCC in Czech Republic. Heard Radio Australia's test program with fair copy. Sent report by mail the next day to both HFCC and RA."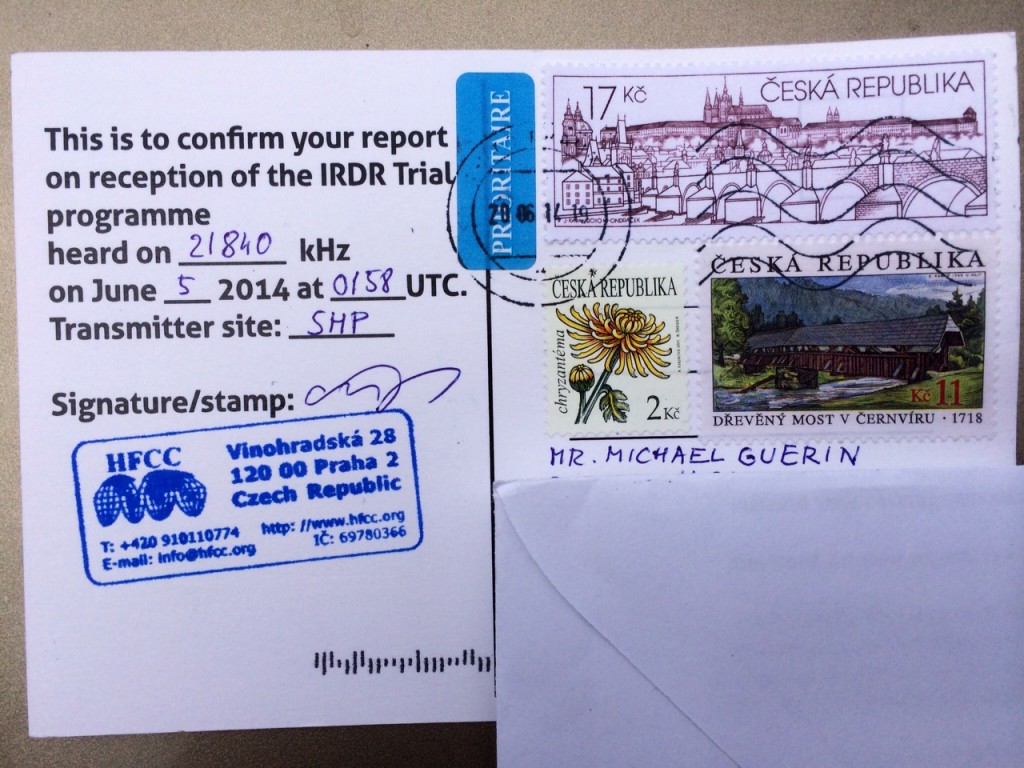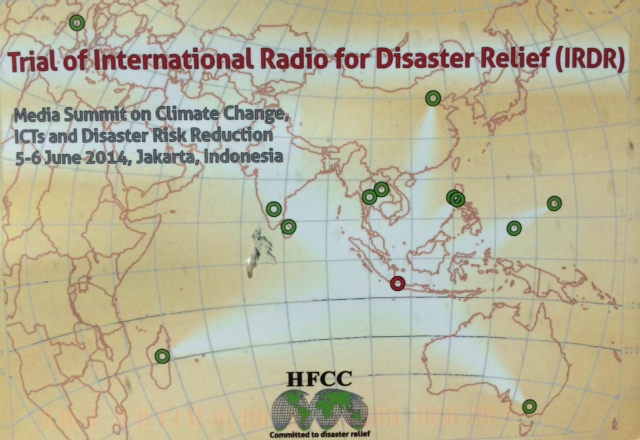 Many thanks for sharing this card, Michael! I'm impressed the HFCC issued them so quickly.
Did you miss the IRDR test broadcast?  Stay tuned–I'm hopeful they'll repeat this test in the future.