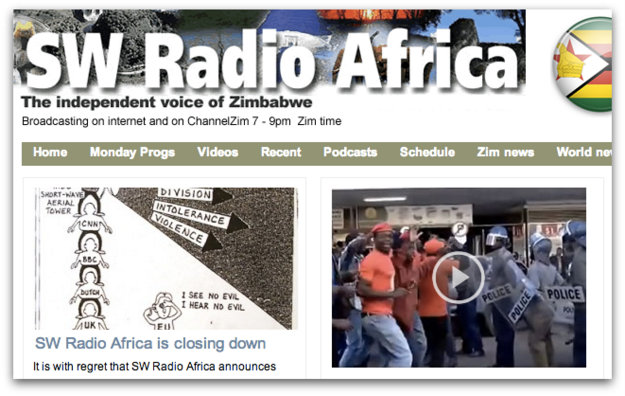 According to Radio VOP, SW Radio Africa's closure is due to a loss of donor support. Many thanks to SWLing Post reader, Richard Cuff, for the tip:
(Source: Radio VOP)
"London-based SW Radio Africa has been forced to cease broadcasting after losing donor support.

SW Radio Africa, a non-profit station which broadcasts daily into Zimbabwe on shortwave, is winding up it operations on August 10.

Gerry Jackson, SW Radio Africa founder and editor, confirmed the impeding closure of the radio station which used to air daily between 6 and 9pm Zimbabwean time.

[…]The radio station was set up by a group of Zimbabwean journalists and started airing on December 19, 2001. The North London-based independent radio station had gathered a growing number of listeners, with its existence infuriating the Zimbabwean government.

[…]Staff at the radio station said they were disappointed that donor withdrawal had led to the downfall of the radio station."
Read the full news item at Radio VOP.