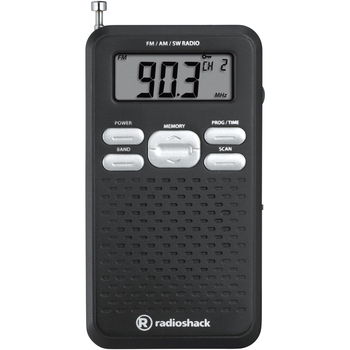 SWLing Post reader, Paul, points out this RadioShack model 2000669 portable radio and asks, "Is this a new RadioShack shortwave radio?"
Very good question! Though I haven't been inside a RadioShack in a couple of months, I've never noticed this portable on their shelves. In fact, I don't even recognize the form factor  as a re-badged Tecsun or Degen.
Has anyone purchased the model 2000669 from RadioShack?