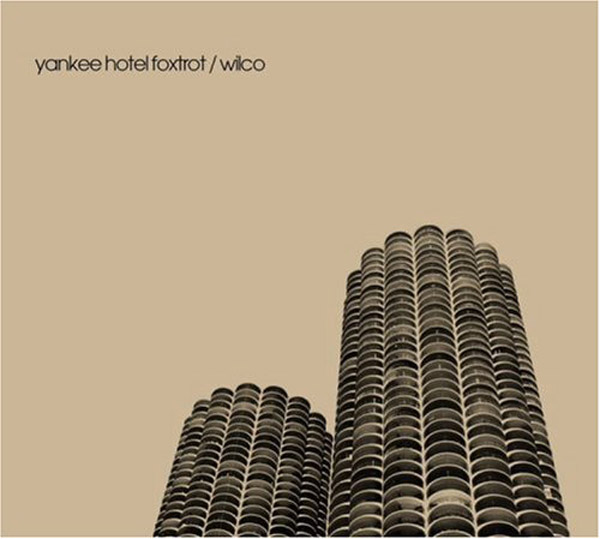 After posting our articles about Joe Strummer and Peter Gabriel, Mike Barraclough writes:
"Wilco's Yankee Hotel Foxtrot is my favourite shortwave radio related album, I was a fan of the band anyway so when I read about the theme I was really looking forward to the album and was not disappointed.

Reprise rejected it for not being radio-friendly, somewhat ironic given the theme, after streaming it free they released it through Nonesuch to critical acclaim and is to date their best selling one.

"On YHF, Wilco use short-wave radio as a metaphor for communication in a relationship. Short-wave radio allows people to speak who are not in physical proximity, but there's no guarantee that the coded messages will be received successfully, and atmospheric interference is a given. People involved in a relationship often find their communication imperfect and cryptic, not unlike the experience of those relying on radio. After all, language itself is inherently flawed, inaccurate, and misread—a code often misinterpreted; further complicating matters are external distortions and distractions—a metaphoric radio static. With all of this interference, can we ever succeed in communicating with someone else?"

[Quote taken from this article.]

I later went to see them live at the Hammersmith Apollo.

My favourite track, Poor Places, includes the Irdial recording of the Yankee Hotel Foxtrot numbers stations fading in at the end on top of the music. They hadn't sought permission to use this so Irdial sued them for copyright breach and won, think it was an out of court settlement. Halfway through the gig they started playing this number, I was waiting with great anticipation for the numbers station recording to fade in during the closing of the song, one I remembered hearing regularly on shortwave from back in the 60s, but was disappointed, just noise came up over the music. Guess the out of court settlement meant a ban on using it live.
Many thanks for sharing this, Mike! I like Wilco too, though haven't seen them live yet–but I hold out hope as they have been known to venture into my part of the world.