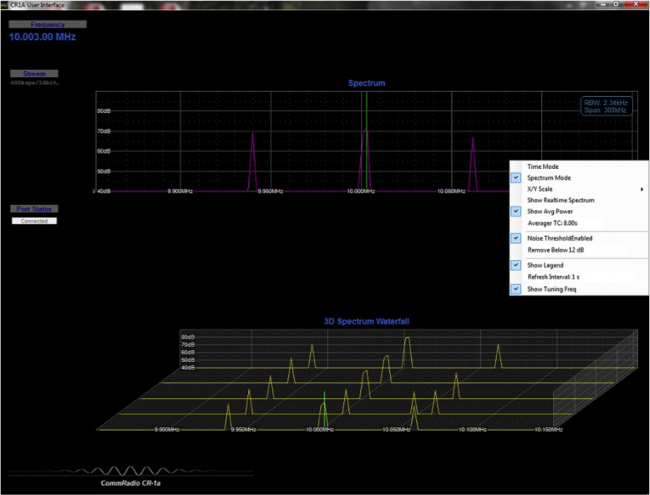 Many thanks to SWLing Post reader, Grzegorz Jasionek, who notes that CommRadio has just released a firmware update for the CommRadio CR-1a that includes a new Graphic User Interface (GUI) with a 3D spectrum display.
The CommRadio Dropbox site has an 18 minute video showing how to operate the GUI and the various features; CommRadio recommends you watch the video prior to using the GUI for the first time.
Click here to view Dropbox folder with CommRadio newsletter, video, update instructions and files.