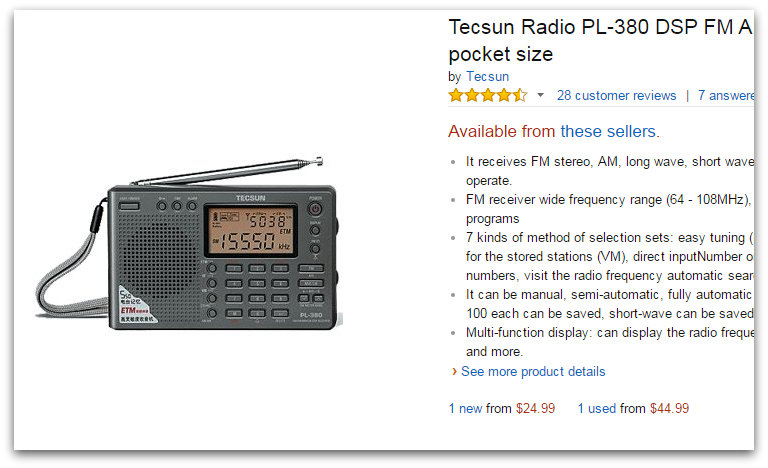 While browsing Amazon, I discovered a hot deal: a new Tecsun PL-380 for $24.99 including shipping.  I was very tempted to snatch this one up, but since I already have both a PL-380 and PL-310ET, I'd rather give the opportunity to someone else.
This is not being sold by Amazon directly, rather through one of their sellers. Simply follow this link, then search for for the "1 new from $24.99" to grab the bargain.
There may only be one of these available, so if you're interested…go, go, go!