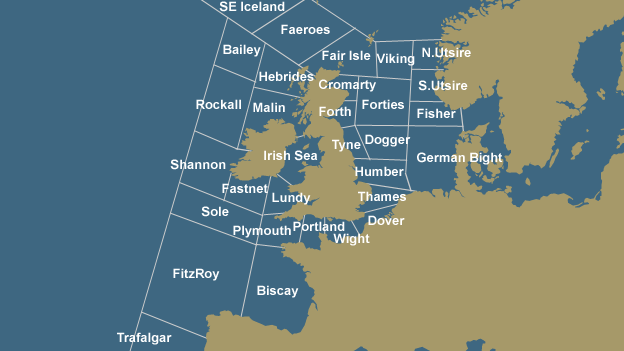 Many thanks to SWLing Post reader, Erica, who writes:
"I saw this article about the demise of the Shipping Forecast on Radio 4 Longwave and thought readers might be interested:

http://www.telegraph.co.uk/culture/tvandradio/bbc/11892805/End-of-Shipping-Forecast-on-long-wave-radio-could-leave-sailors-high-and-dry.html

I'm not a fan of DAB radio and my bedroom radio aerial has to be positioned just so to get radio 4 FM with cclarity, so I will be disappointed if Longwave eventually gets switched off. That's not to mention all the people–however many there may be–who don't have easy ways to get weather info out at sea."
Here's an excerpt from The Telegraph:
It has kept sailors safe on the ocean waves for 90 years, becoming just as much a part of national consciousness as cricket, cups of tea and The Archers.

But the days of hearing the Shipping Forecast out on a boat may be numbered thanks to the demise of long wave technology, a veteran announcer has said.

Peter Jefferson, who read the Shipping Forecast to Radio 4 listeners for 40 years, said the "very old" transmitters which worked on long wave could soon be retired.

If that was to happen, he said, anyone more than 12 miles from the coastline would be unable to hear the shipping forecast on long wave, ending a Radio 4 tradition dating back to 1924.

Speaking at the Radio Times Festival, in Hampton Court, Mr Jefferson said the soothing tones of the Shipping Forecast would then be left to its many fans who choose to listen to it from their homes in lieu of a "sleeping pill".

"Long wave reaches much further than FM, it's as simple as that," he said.
"So FM would be totally useless for shipping beyond 12 miles from land.

[…]A spokesman for the BBC said they were no firm plans to end long wave broadcasting, and no date set for when the technology could run out.

The service currently reaches as far as south-east Iceland, and is occasionally picked up as far as 3,000 miles away.
Of course, I haven't heard the Shipping Forecast on longwave since moving back to the States from the UK. Still, I would be very sad to hear the program and the longwave medium fall silent.
I would like to start adding some Shipping Forecast programs on the Shortwave Radio Audio Archive where we also curate select mediumwave and longwave recordings.  If you have the means to record episodes on longwave, please consider helping us!