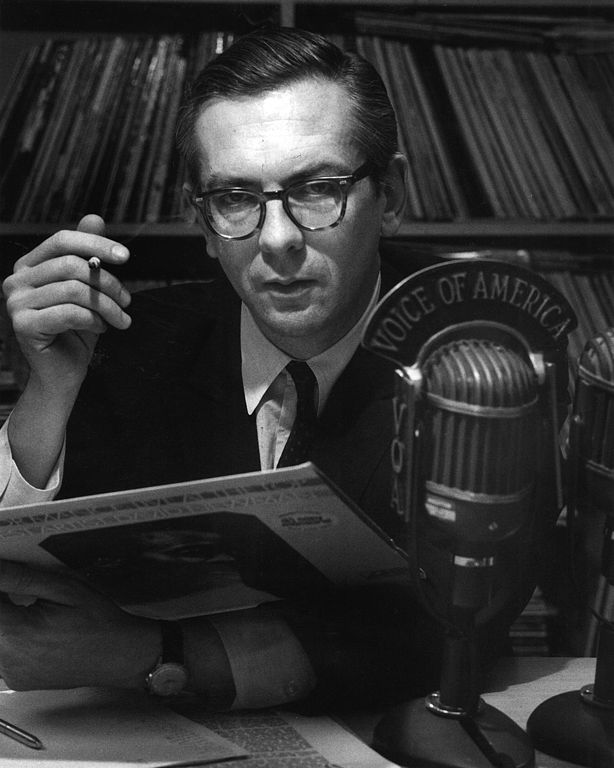 Regular SWLing Post readers know that I'm a huge fan of the late Willis Conover. I just learned, via the Arts Journal blog, about an amazing collection of Conover audio archives that are now being shared online:
"The music program at the University of North Texas has graduated hundreds of jazz artists who went on to successful careers as professionals.[…]

Under Maristella Feustle of the university's library, there is an archive devoted to the late Willis Conover of the Voice of America[…]. Conover's VOA programs sent jazz around the world. For a quarter of a century he was one of the nation's most valuable cultural diplomats. As of today, parts of the Conover archive are online and open to the public, thanks to a grant from the Grammy Foundation.[…]"
Many thanks, Maristella, for championing and finding funds for the Willis Conover archive!
Click here to browse the list of recordings and listen to the tapes via the UNT Digital Library.