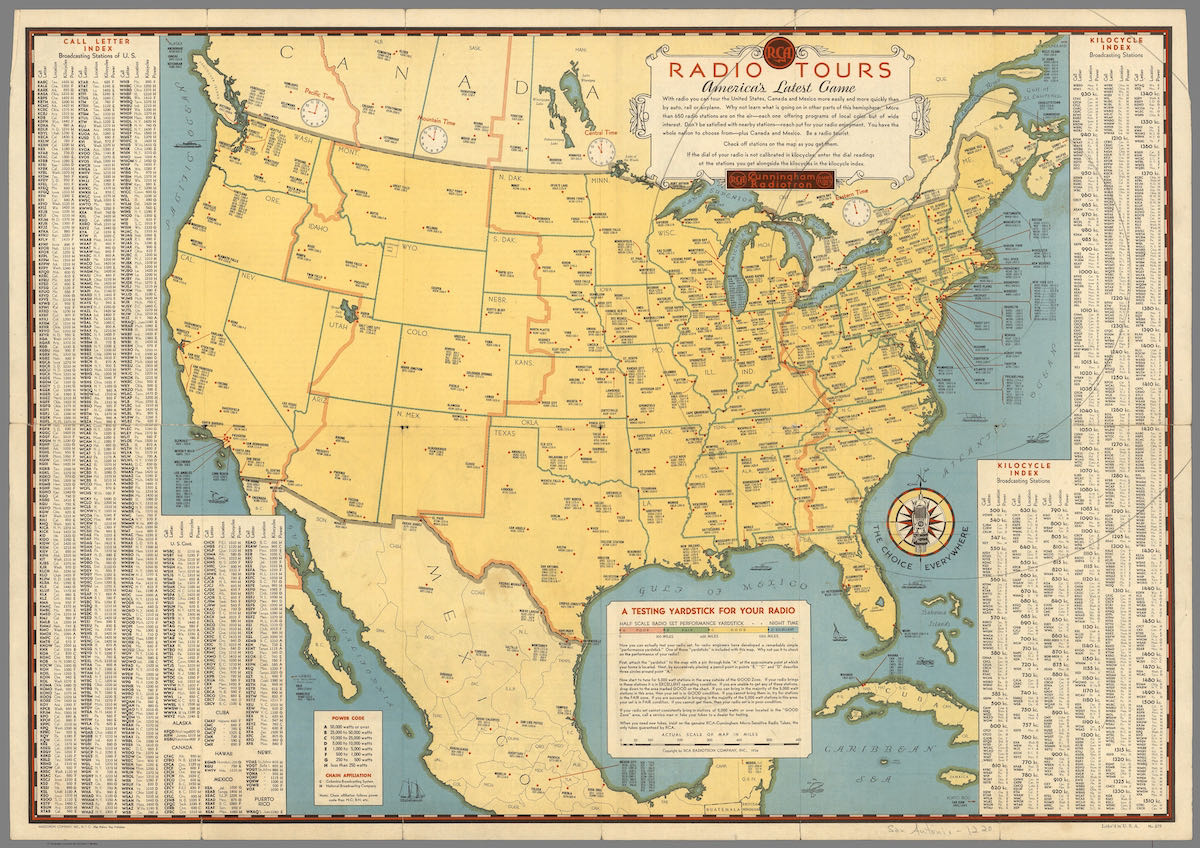 My friend, Maristella Feustle, recently shared this classic RCA "Radio Tours" map of North America. RCA printed this in 1934–during the Great Depression–when most people could not afford to travel. Their map encouraged families to use their radios to travel the world over the air and experience local culture & music.
As Maristella pointed out, the detail on this map is pretty darn amazing.
Click here to download a high resolution image of this RCA map.