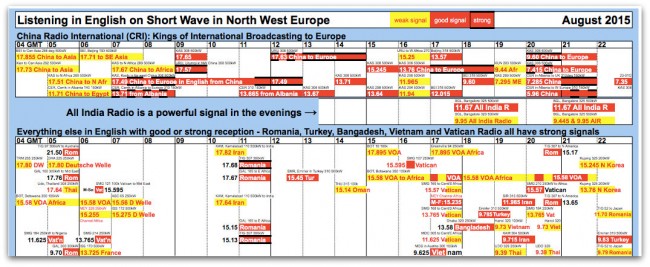 SWLing Post reader, Alex, has just informed me that he's updated his printer-friendly shortwave frequency charts for the winter broadcasting season.
Note that Alex creates his charts based on listening to broadcasters rather than importing schedules from other sources.
You can download the free charts on his website:
Shortwavetimes.com
Many thanks, Alex!