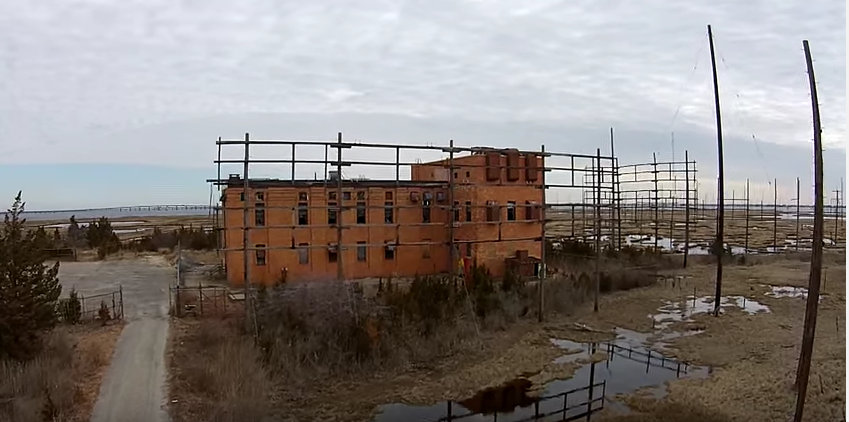 Many thanks to SWLing Post contributor, Ulis K3LU, for sharing the following story from newsworks.org:
Pole removal project planned for Good Luck Point tidal marshlands

The iconic poles emerging from the tidal marshes in Bayville's Good Luck Point may soon disappear if a federal plan clears a historic preservation hurdle.

A plan funded by the federal Disaster Relief Appropriations Act of 2013 calls for the removal of hundreds of poles along with cables, wires, metal towers, and concrete blocks that sit within Barnegat Bay marshlands at the foot of the Toms River.

"The goal of this action is to enhance coastal marsh habitats by increasing marsh resiliency from impacts of large storm events and other ecosystem stressors," according to a U.S. Fish & Wildlife Service release.

The poles are a component of inactive shortwave antenna fields associated with AT&T's ship-to-shore shortwave communications system, which was in operation at the sites from the early 1930s until 1999, according to the release.

The area also includes a shortwave transmitter building and antenna field. Under the call sign "WOO," the station helped broadcast Voice of America around the globe after 1944 and enabled communication with ships at sea throughout the twentieth century.
The article also noted this excellent video–an aerial view of Good Luck Point:
For more information about the Good Luck Point site and its history, check out this website and this article from Wavescan.