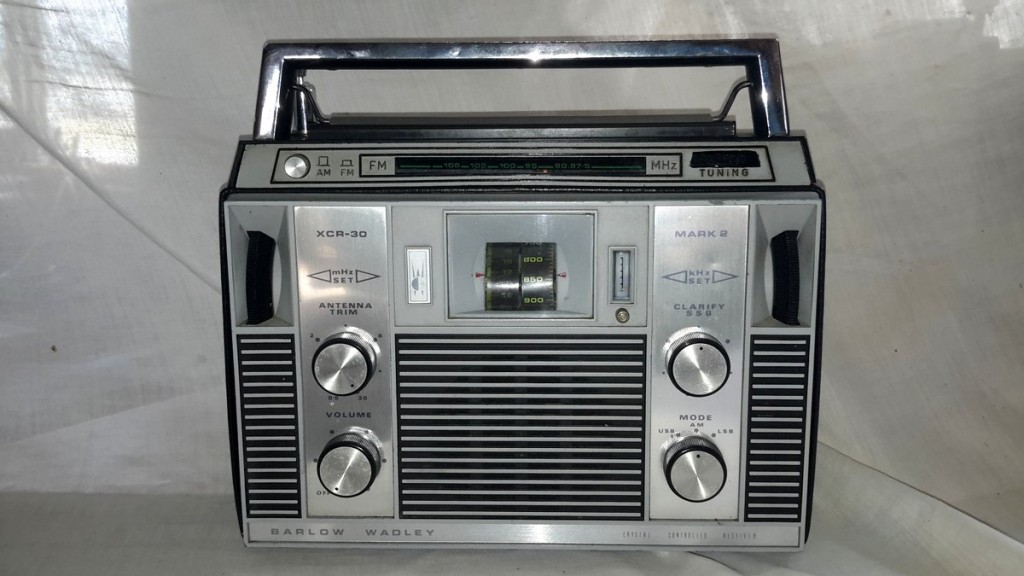 In reply to our post about the Barlow Wadley XCR-30, SWLing Post reader, Max Youle, replies:
I have a Barlow Wadley with the FM tuner here in New Zealand. [see photo above]
These fabulous receivers are reasonably common here as many SWLs bought them in the 1970s because of New Zealand's remote location
My Barlow Wadley has just recently had an alignment and a thorough going over, and will now match my Sony ICF 2010,and Yaseu FRG 8800 for stations received on the shortwave bands, but not so good on the MW band.
I love this radio, and its quirky tuning system. This reminds me of the days of knob twiddling to find those elusive signals, not like the ease of todays digital receivers.
Thanks for your comment, Max. Your Barlow Wadley portable is certainly a keeper! Perhaps someday one will find its way to my radio room!