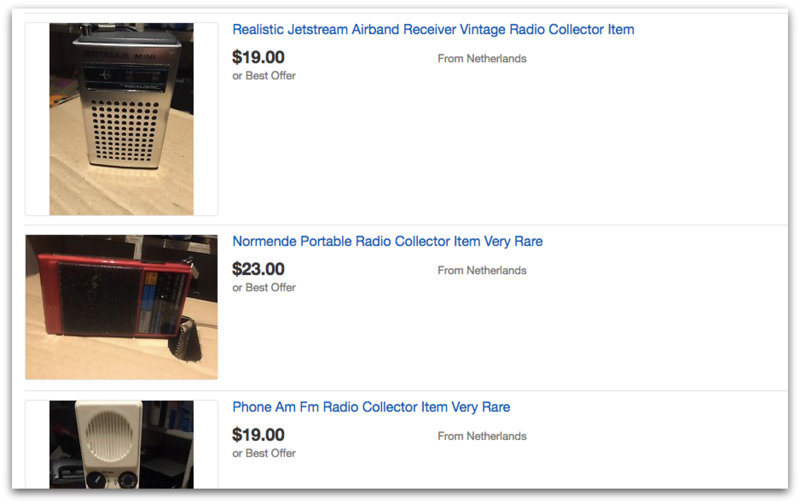 Many thanks to SWLing Post contributor, Max Youle, who writes:
Spotted this today, 463 vintage radios from one seller.
Makes your mouth water!
Wow–that is a serious collection! Each item contains few details, but the seller has a good rating and appears to ship worldwide from the Netherlands. There are a few good Sony and Panasonic models in that lot, too! Not everything is "rare" as the descriptions imply, but some are pretty unique and all seem to be in good condition.
Thanks for the tip, Max!