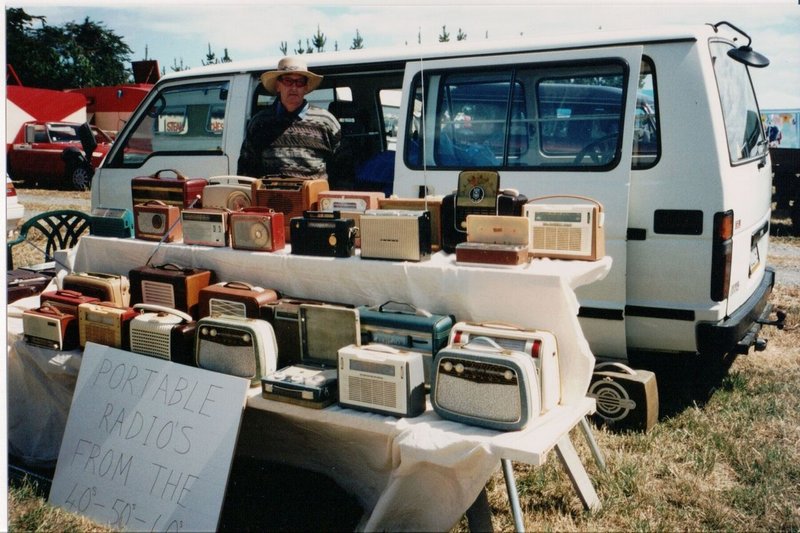 Many thanks to SWLing Post contributor, Max Youle, who writes:
I thought I would send you a link to my radio collection.

Many of these are unique to New Zealand, and could be of interest to your readers.

I saved many of these radios from being trashed, by searching junk sales and second hand stores, over a period of the last 25 years
Click her to view Max's collection via DropBox.
Wow! That is an impressive collection of radios, Max. It's interesting to see so many New Zealand brands–I'm glad you've rescued these!
Max's collection is so large I couldn't possibly share them all here on the SWLing Post, so I asked Max if he could tell us which models are his favorites. Max replied:
My favorite radios would be:
1. Barlow Wadley XCR-30 featured here before https://swling.com/blog/2016/02/maxs-barlow-wadley-receiver-is-a-keeper/
2. Philips D2999 for its good looks, ease of use , sound from the two speakers 3″ and 7″ and sharp MW DX
3. Sanyo Transworld 17h-815 A beautiful looking classic with lots of chrome and a good performer
4. National Panasonic R-021 because it was my first radio, and a fairly rare collectible (article at the bottom of page) http://www.panasonic.com/global/corporate/history/chronicle/1977.html

Its hard to choose a favorite, as every one of my radios has a story ,i.e where I found it, who gave it to me, how much I paid for it, how collectible it is, etc, etc!!
Yes indeed, Max! It is difficult to pick a favorite–especially from such a large collection.
Thanks again for taking the time to share these with us!