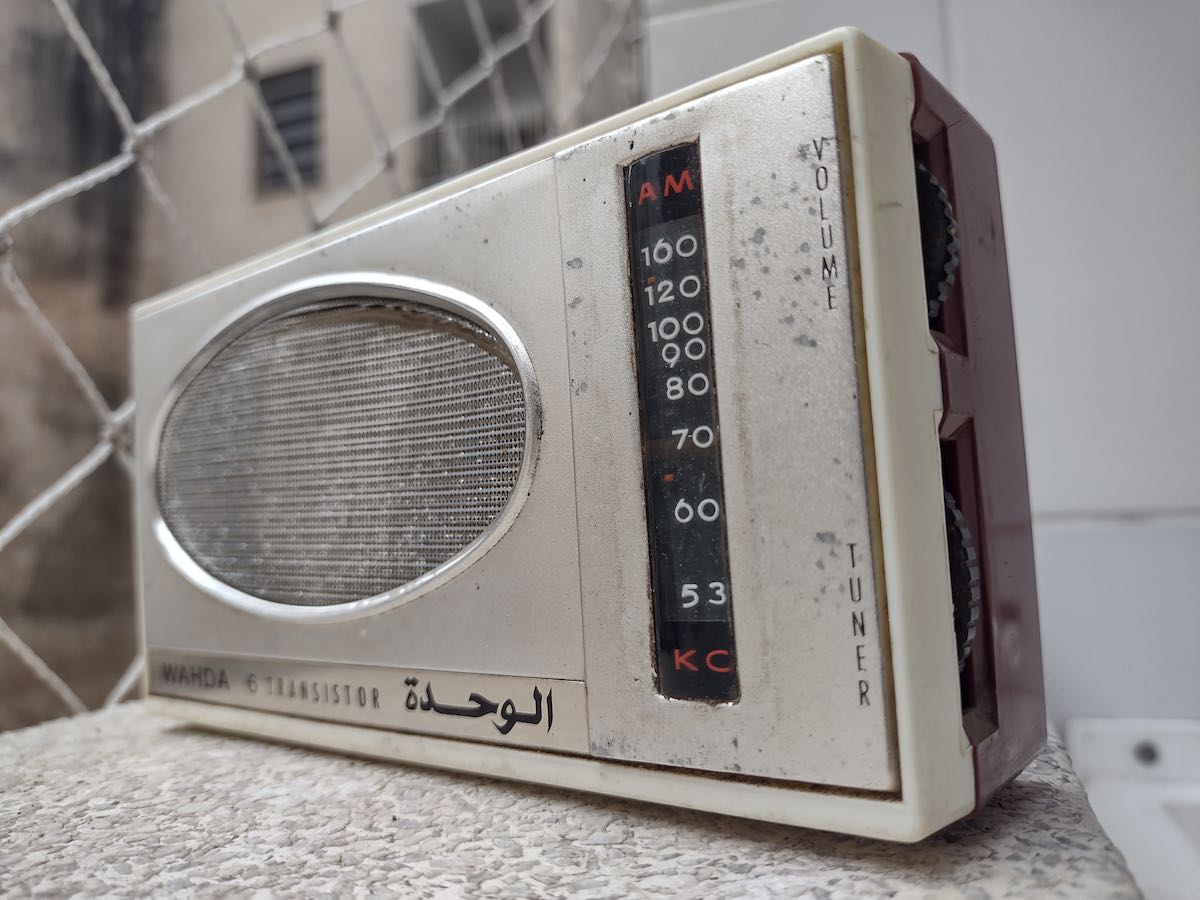 Many thanks to SWLing Post contributor, Carlos Latuff, who writes:
Hey Thomas, check this radio set I just bought.
Portable, MW only, working with 4 AA batteries. It's working perfectly.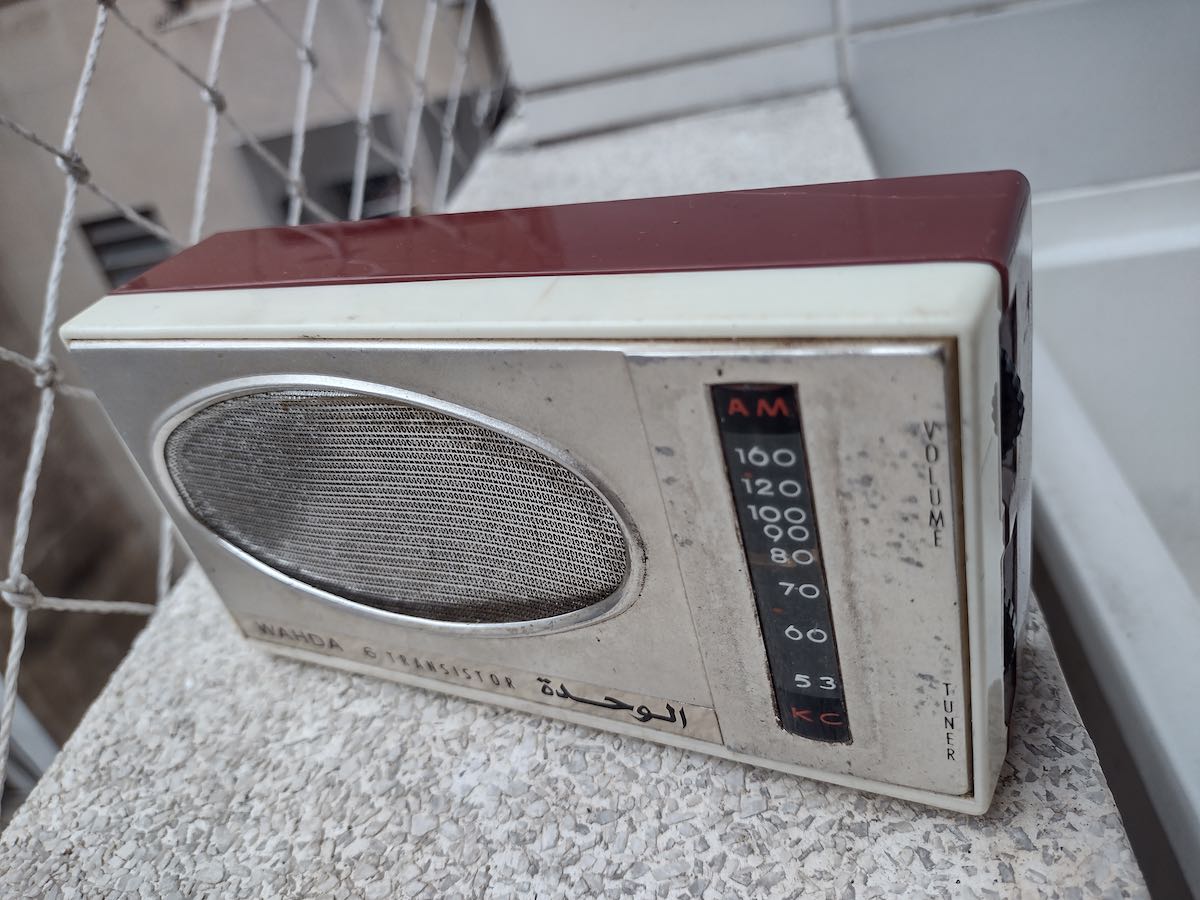 This piece was made in Japan, I don't know the year, but the curious thing is the Arabic name on it.
Maybe a model directed to Middle East markets?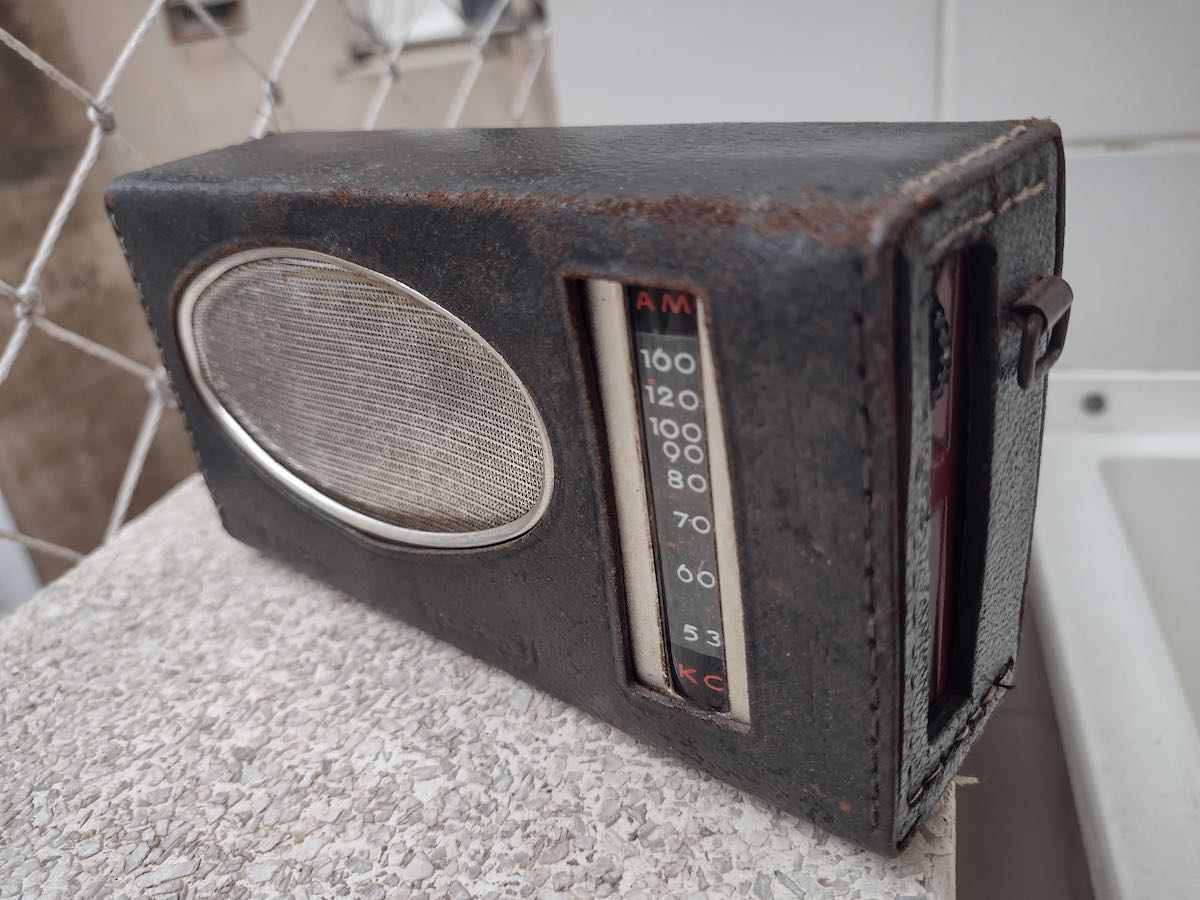 Who knows, your readers may come with some information about this model.
All the best,
Carlos Latuff
What a cool little transistor radio! Thanks for sharing the photos, Carlos.
Post Readers: Please comment if you're familiar with this particular radio model–or the Wahda brand–and have any insight to share with Carlos.