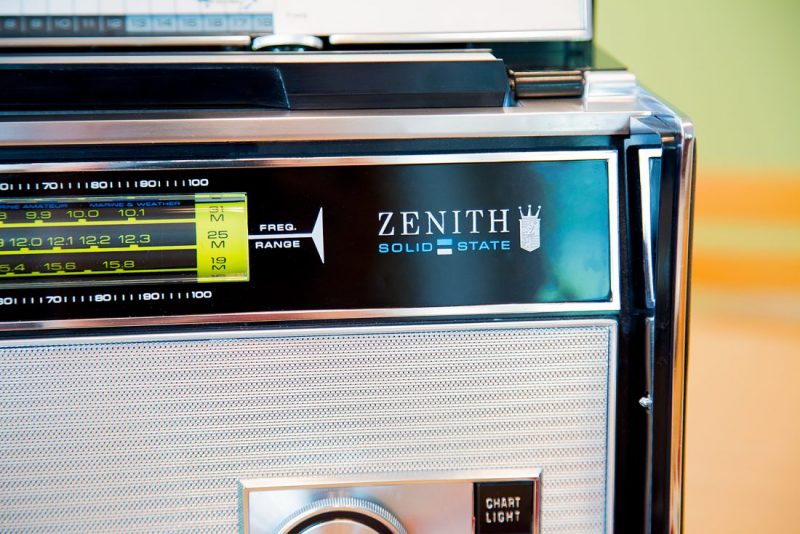 Radio Waves:  Stories Making Waves in the World of Radio
Welcome to the SWLing Post's Radio Waves, a collection of links to interesting stories making waves in the world of radio. Enjoy!
---
A 90-year-old widower was saved by an supermarket delivery driver when he broke his hip – and used his car horn as Morse code.
Retired panel beater Keith Turner was left injured when he slipped on his driveway before he dragged himself to his car.
The quick-thinking pensioner then used the horn to sound out the SOS message in Morse code in a cry for help.
And it was heard by delivery driver Sam Speechley, 45, as she pulled up in her van in the Garden City village in Flintshire, North Wales.
Keith was taken to hospital where he spent three weeks with a broken hip before he was finally allowed home. [Click here to read at ITV…]
Gathered at the historic headquarters of Vatican Radio in the Vatican Gardens, representatives of the nine primary western radio broadcasters meet with Monsignor Lucio Ruiz opening the meeting by recalling the importance of short wave in sending messages of hope and mercy all over the world.
By Michele Raviart
The "G9" group of the primary western radio broadcasters met at the Vatican on Tuesday focusing on a number of issues.
These included the use of short-wave radio in order to render the jamming of international broadcasters less effective through common efforts to coordinate how broadcast frequencies are used and technical cooperation between members.
This marked a key item on the agenda of the meeting which brought together the representatives, including Vatican Radio, in the historic building of the Pope's radio, located in the Vatican Gardens, a place that housed the first radio station built by Guglielmo Marconi.
Reaching the ends of the earth
"You are at home, because the Holy See is everyone's home, because it wants to welcome us in a universal embrace of fraternity to work for the good of humanity."
That is how Monsignor Lucio Adrian Ruiz, Secretary of the Dicastery for Communication, opened the meeting.
In a world that is increasingly marked by expanded services in broadband and new technologies, we are "dedicating ourselves to shortwave and the services that are offered through it," Msgr. Ruiz noted.
He added that this effort is "fundamental in order not to forget those people in different parts of the world who have no access to other forms of information and connection than with these technologies. For us, who are essentially missionaries, short wave offers a precious means of outreach since it allows us to reach the ends of the earth with a message of tenderness, mercy, peace and hope." [Continue reading the full article…]
The AM dial on the radio may not be going the distance in future cars now that many auto manufacturers have begun shifting to electric vehicles.
That's because electric motors generate wavelengths similar in frequency to AM radios, interfering with reception of the AM band.
It's a problem that will likely get worse over time as electric vehicles adopt larger motors while trying to meet consumer expectations for long-distance travels.
That has many auto manufacturers mulling the possibility of dropping the AM dial altogether.
Rural Impacts
That's not good news for rural states like Wyoming, radio station owners told Cowboy State Daily. They believe it's concerning from both a public safety and awareness standpoint.
"AM radio is still vital in many communities, particularly in Wyoming in the rural areas," Sheridan Media's Bob Grammens told Cowboy State Daily. "Not just in Wyoming, but just across, you know, the Midwest."
AM stations provide many communities a "life link" to a variety of alerts, including weather and emergency situations in addition to a full slate of local news and sports, he said.
"Like today (in Sheridan) we're having you know, we've got almost a foot of snow," Grammens said. "And, you know, we're keeping the roads updated, the road conditions. You just don't get that with a lot of stations." [Continue reading…]

The future began 75 years ago this week with the invention of the transistor. We've been looking at the ecosystems of innovation that grew the transistor into the interconnected, digital revolution. The old Bell Telephone Labs in New Jersey was powered by genius and corporate monopoly power. But the transistor had to travel to Dallas for it to become music to our ears.
Before there was the first iPod and before the Walkman, there was the transistor radio. It didn't need big vacuum tubes, so it made carrying a lightweight, more mobile listening device possible.
The first one was the Regency TR-1, and on its launch just before Christmas 1954, it was priced at $50, about $550 dollars in today's money.
"What was amazing was that people were so transfixed with it, that it sold out at that price. They couldn't make enough of them at first," said Don Pies, son of the co-founder of the Regency company of Indianapolis. [Continue reading and listen to this report…]
---
Do you enjoy the SWLing Post?
Please consider supporting us via Patreon or our Coffee Fund!
Your support makes articles like this one possible. Thank you!