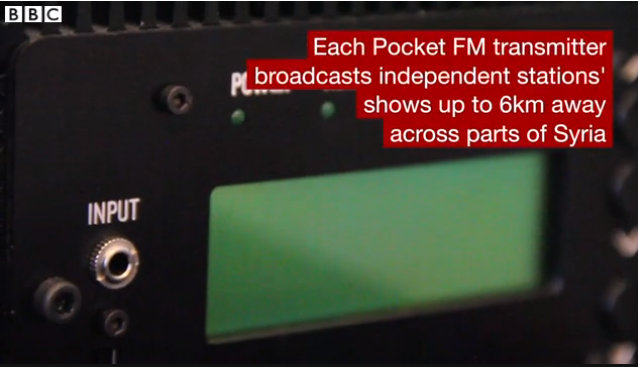 Many thanks to SWLing Post contributor, Richard Langley, who shares the following:
Latest item, which provides more information, on this previously mentioned news story:
http://www.bbc.com/news/technology-35690688
Here's an excerpt:
Raspberry Pi computers are being used to power "micro" radio transmitters in Syria.
The Pocket FMs, as they are called, were designed by a German organisation as a way of providing Syrians with independent radio.
The devices have a range of between 4 to 6km (2.5 to 3.75 miles), which is enough to cover an entire town.
At the heart of each is a Raspberry Pi, the credit card-sized single-board computers.
About two dozen have been built, and the designer says they are intended to be as easy to set up as a piece of flat-pack furniture.
"We lost one device in Kobane", Philipp Hochleichter told BBC Radio 4's PM programme.
"But due to the bombing – not due to a malfunction."[…]
Continue reading on the BBC website…
The Raspberry Pi is an amazing little computer; capable of so much at such a low cost. I just purchased a Raspberry Pi 3 yesterday; hoping I can think of a clever way to use it for a little radio fun..