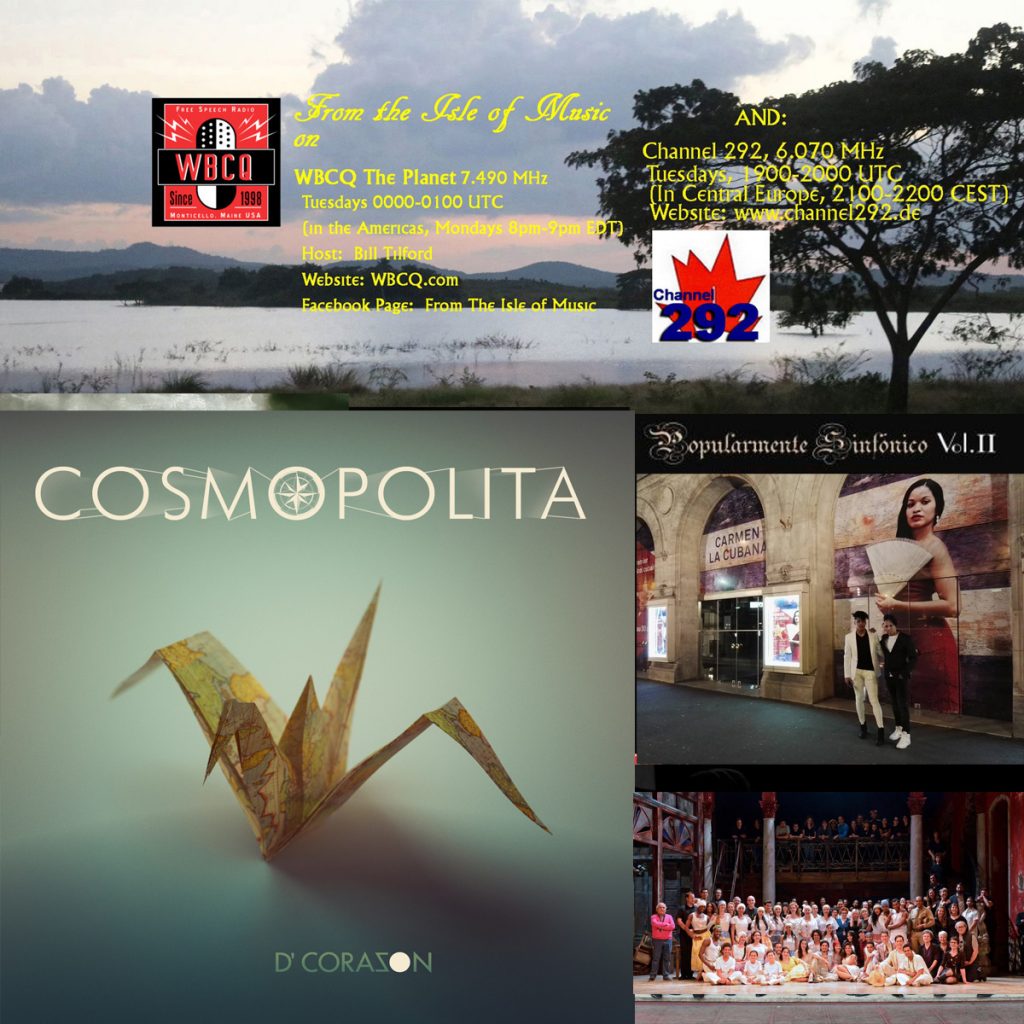 Our June 14 (June 13 in the Americas) program features special guest Luna Manzanares, who has the lead role in Carmen la Cubana, a cubanized version of Bizet (remember Carmen Jones?). We'll also feature some of the album Cosmopolitan by D'Corason, which won the Nueva Trova category in Cubadisco 2016. We'll also have some more music from Popularmente Sinfónico Vol II by Orquesta Sinfónica de Matanzas and some vintage Los Papines.
Two listening options on shortwave:
WBCQ, 7490 KHz, Tuesdays 0000 UTC (8pm EDT Mondays)
Channel 292, 6070 KHz, Tuesdays 1900 UTC (2100 CEST)
See the NOTES section of our Facebook page for more information.