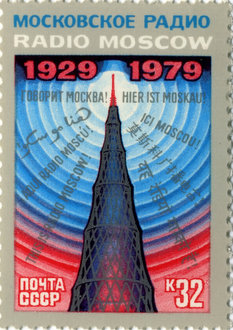 Many thanks to SWLing Post contributor, Lennart Weirell, who writes:
I have not made a scientific research but I dare to say that there are more DX-ers who collect stamps than stamp collectors who are DX-ers. Out of these DX-ers who collect stamps there are several who collect stamps related to DX-ing or radio.

The editor of DX-Filateli in DX-Aktuellt, the Swedish magazine of the Swedish DX Federation, Christer Brunström, made a small catalogue of stamps with radio motive in the beginning of the 80-ies. This catalogue was followed by two supplements a few years later, but after that no update. But he has during the following years presented new radio stamps, first in Eter-Aktuellt and later DX-Aktuellt. You can find various web pages on internet with this subject, but I have not found a complete listing of stamps with DX and radio related motives.

In 2011 I made, based on Christer's catalogue, articles and with his approval and with the help of various web pages, a list in Word (.doc) named "DX-Philately – Stamps of Radio Stations by Continents and Countries". It is one of the most complete listing of radio and DX related stamps available. The size of the file is about 1.1 MB and it lists about 400 radio stamps from 122 countries, and list the stamps per continent and country with date and Michel No. and motive. You can also mark which stamp you have in your collection, unused or used and it is easy to modify with new editions.

Now is the 3rd edition available for those who are interested. Please contact me via e-mail at

Lennart Weirell
Many thanks, Lennart, for sharing your list with our readers!