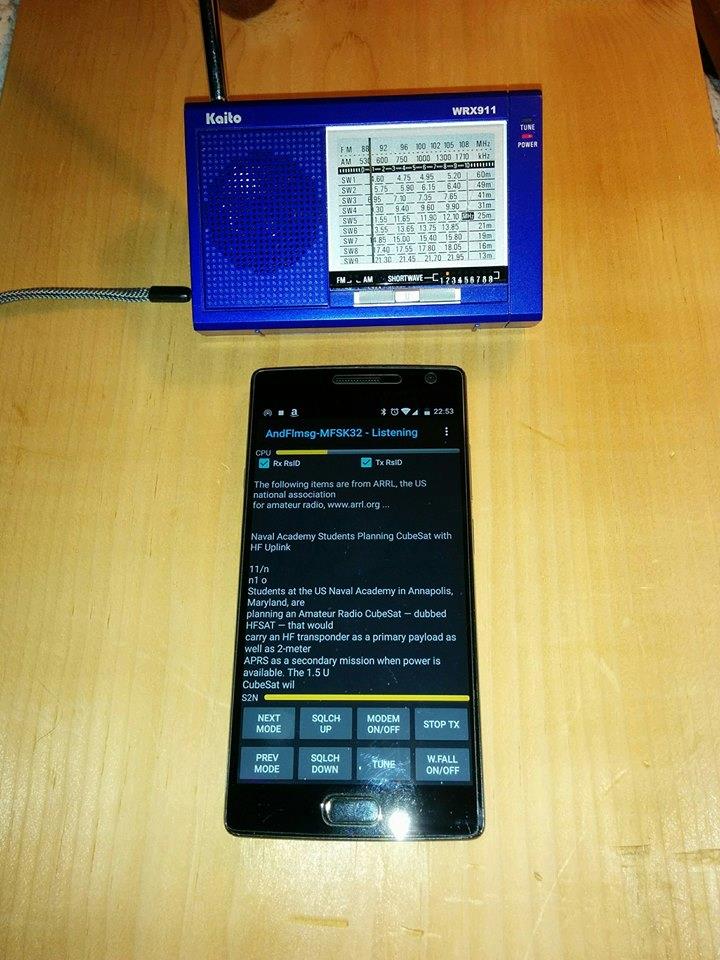 Many thanks to Nicholas Pospishil, who shares this photo and notes:
"VOA Radiogram on 5745 kHz. No fancy equipment needed."
No kidding! Mobile phones and tablets now have more than enough horsepower to decode most VOA Radiograms.
Nicholas uses the free AndFlmsg app for Android to decode. Note that AndFlmsg is not available in the Google Play store, you must manually install it using these directions.
The Kaito WRX911 is an $18 US receiver and AndFlmsg is free. That's a pretty inexpensive and accessible combo!
Nicholas originally posted this image on Gary J. Cohen's Shortwave Listeners Global.
Thanks for sharing, Nicholas!