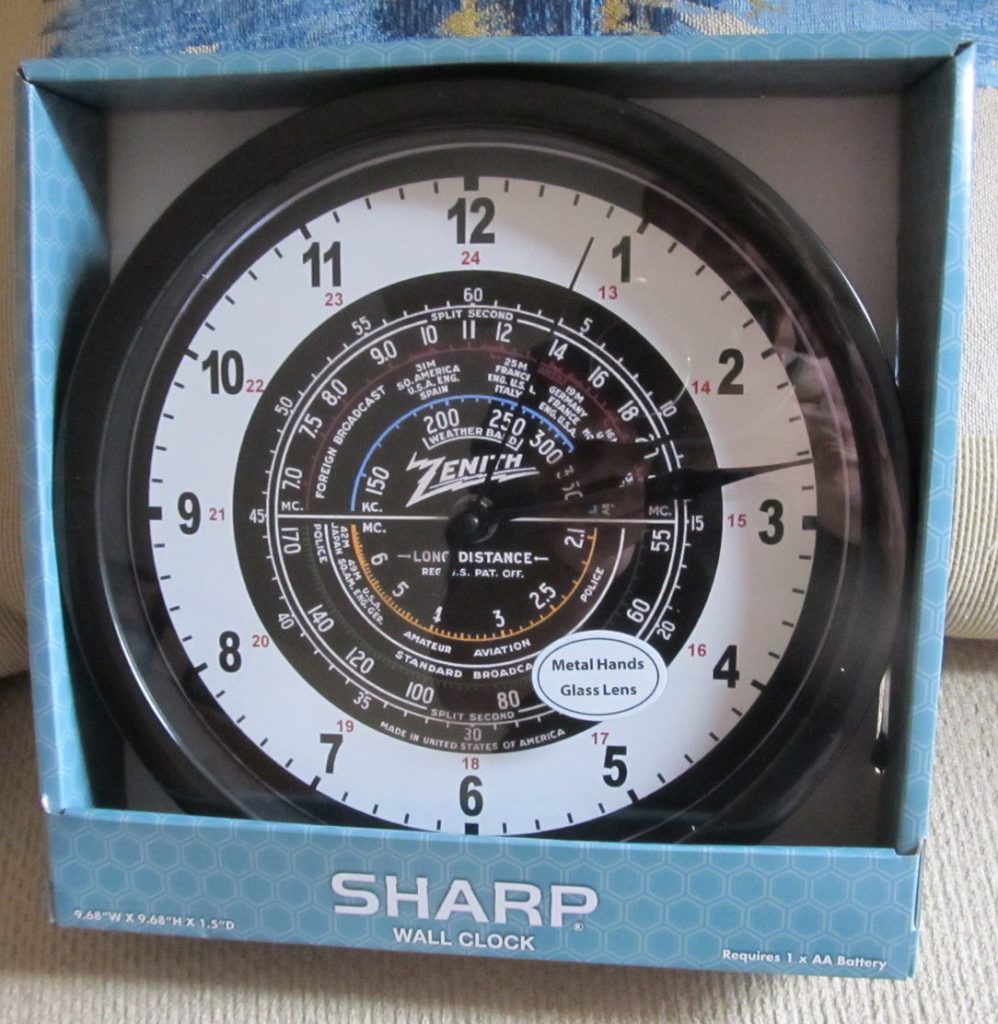 Many thanks to SWLing Post contributor, Mario Filippi (N2HUN), who writes:
Hi Thomas,

These have been popping up on eBay, reasonable price, with face markings just like an old shortwave radio dial.

Click here to view Zenith wall clock.

Pretty nice gift for the SWL who has everything!

Click here to view Sparton wall clock.

Have a good day and weekend!
Thank you, Mario! Those are nice clocks and, as you say, rather affordable at $26.49 shipped! I like the fact they also include 24 hour markings.
Your message lead me down a path to search eBay for other radio wall clocks. There are hundreds out there! I found that searching with the term "ham radio wall clock" seemed to work best.