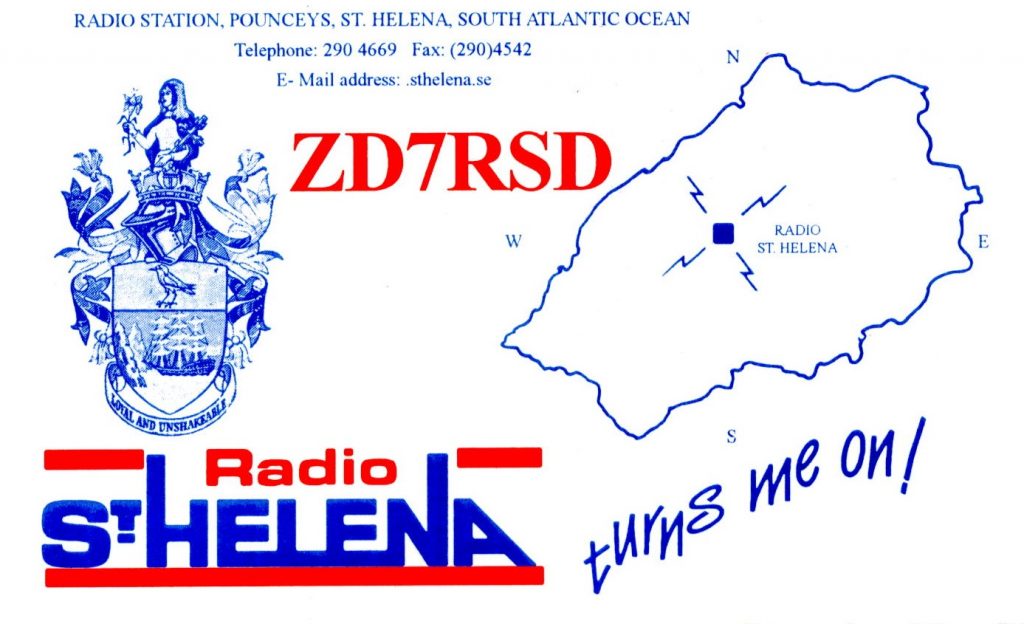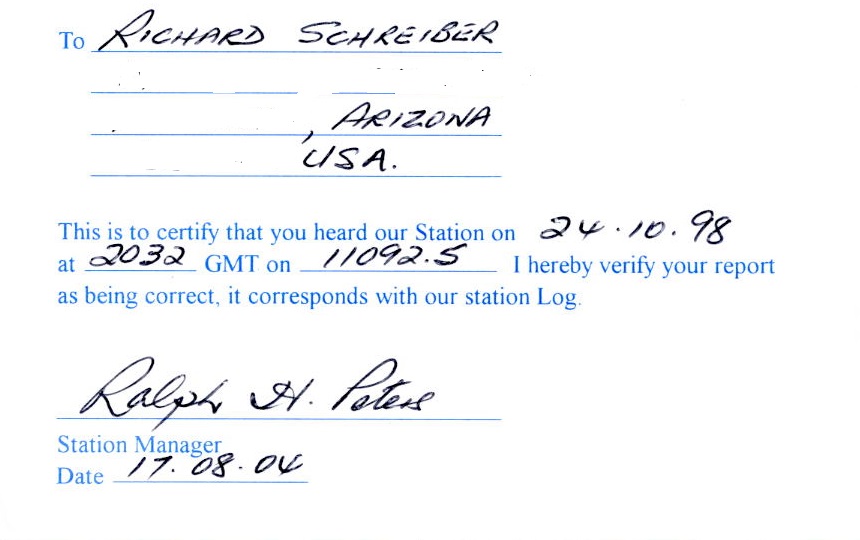 Many thanks to SWLing Post contributor, Richard Schreiber (KE7KRF), who shares the following:
Here [above] is the QSL card I received in 2004 for the 1998 St Helena Day shortwave broadcast. There were, I recall, some staff changes and other issues that delayed many reports from being verified, but resubmitted everything in 2004 and they promptly verified.

For the 1998 broadcast I actually phoned the station in St Helena and was put on the air, but unfortunately didn't record the broadcast.

This is one of my most prized QSLs.
Thank you, Richard. It would be one of my most prized QSLs as well! What a great memory–thank you for sharing!