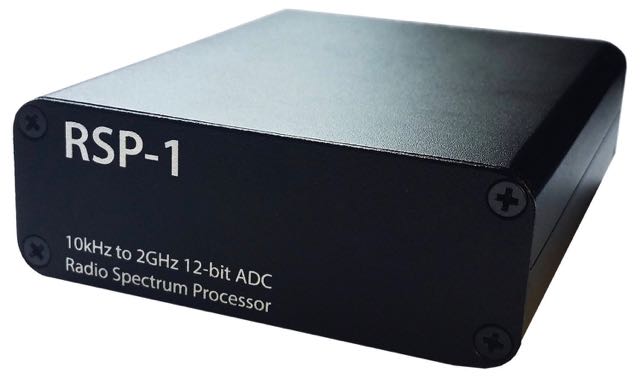 Many thanks to SWLing Post contributor, Rafman, who writes:
The SDRplay RSP-1 OEM Metal case is ready for order and shipment Worldwide

Includes:

1x Black aluminum metal enclosure with two labeled side panels, 1x Broadcast FM band-stop filter plus SMA Male to SMA Male barrel adapter,
1x Black semi-hardshell carry case,
1x Thermal pad to keep the RSP-1 cool and mechanically stable inside the enclosure and
1x Accessory set including enclosure screws, GND lug bolt set and 3M anti-slip rubber feet.
Can be used to upgrade the SDRplay RSP-1 ONLY to a metal enclosure. Helps block RF interference.

Note that owners of the very first RSP-1's with F-Type connectors may require an additional F-Type pigtail adapter, or a MMCX to SMA pigtail to be able to use the BCFM filter internally. The BCFM filter can still be used externally.
Click here to view the RSP-1 metal case at Amazon.com (availability expected March 27).
Thank you, Rafman! I have the first generation RSP-1, so appreciate the note about using the filter internally via an adapter. That's a nice enclosure.