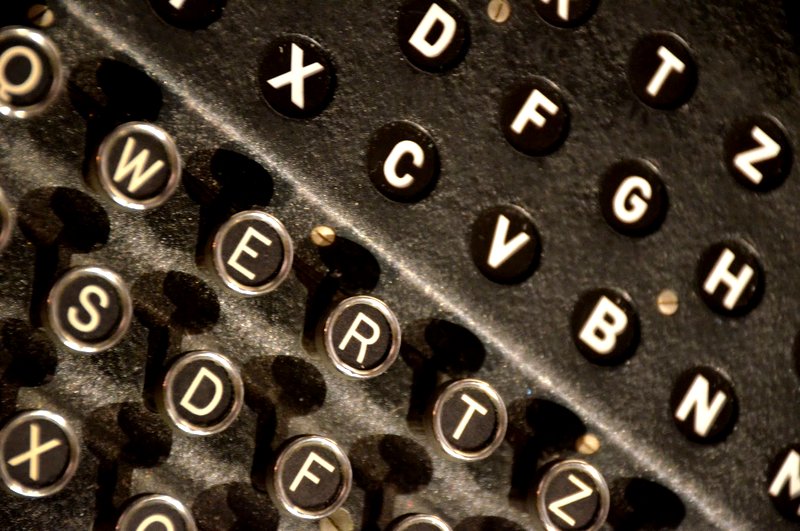 Remember the weekend 40 meter Enigma message transmitted by DL0HNF? At least one recipient decoded this message:
(Source: Southgate ARC)
40m Enigma Message decrypted at Bletchley Park

On Friday, April 7 the amateur radio station DLØHNF transmitted an Enigma encrypted message on 7036 kHz to Bletchley Park

DLØHNF is the club station at the Heinz Nixdorf Museum in Paderborn, Germany. The encrypted telegraphy message they transmitted was received at the home of the World War Two UK Codebreakers in Bletchley Park. There the message was fed into a replica of the Turing Bombe which enabled the encryption to be cracked.

The message read:  "Paderborn greets the Codebreakers at Bletchley Park"

Read the report and pictures of the event down the page at
http://www.hnf.de/en/veranstaltungen/events/cipher-event-wer-knackt-den-enigma-code.html

Bletchley Park
https://www.bletchleypark.org.uk/
I would have loved to watch the Touring Bombe in action!
Out of curiosity, did anyone record the Enigma transmission?  I've had a number of readers inquire about this. Please comment!