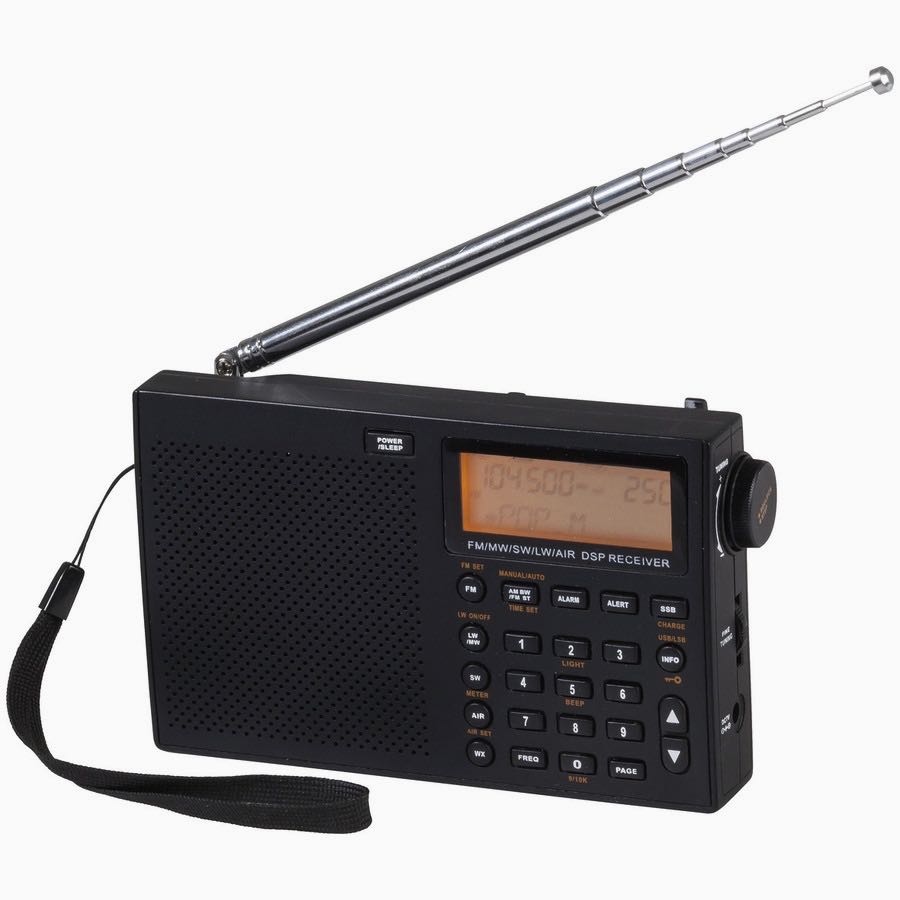 [UPDATE: Click here to read our full review of the Digitech AR-1780.]
Many thanks to SWLing Post contributor, Cap Tux, who writes:
This radio seems to have recently been released in Oz, no idea of its performance on SSB et al. but seems to do everything the C.Crane Skywave does. Heavy on batteries though at 4 x AA and nearly twice as heavy with similar dimensions to the Skywave, not major if it performs well and has good battery life.

Apparently the AR-1780 uses the SiLabs DSP chipset going by comments on Radio Reference. Also has RDS, Temp, the keypad layout looks similar to a Eton G3.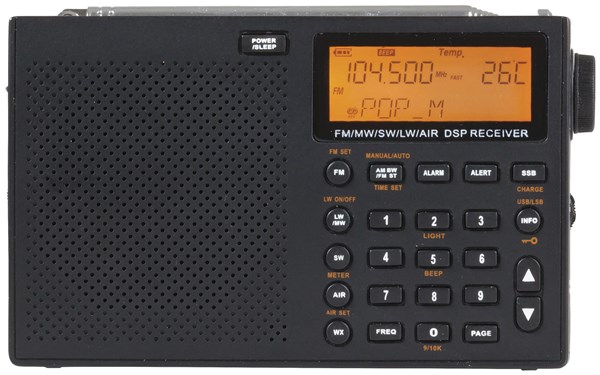 Taken from Jaycar's website site:

This is a very compact world band radio, covering the most popular frequencies. It features rapid digital tuning, 1000 memory presets, and an easy to read display. Single Sideband Modulation (SSB) is used to listen in on 27MHz CB radio, short wave amateur radio and morse code. The large internal speaker provides clear audio, and you can connect your favourite set of headphones for personal listening. Powerful enough to receive what you want, and compact enough to take wherever you want.

Features:
– FM/MW/SW/LW/AIR Bands
– Single Side Band (SSB)
– Telescopic Antenna
– 3.5mm socket for external antenna
– Selectable Bandwidth: 1 – 6kHz

Specifications:
Radio Bands:
FM 87.5 – 108MHz
MW 522 – 1620kHz / 520 – 1710 kHz
SW 1711 – 29,999kHz
LW 150 – 450kHz
AIR 118 – 137kHz
Batteries: 4 x AA (not included)
Weight: 253g (Excluding Batteries)
Dimensions: 150(W) x 95(H) x 30(D)mm
Many thanks for the tip, Cap!
This looks like a full-featured portable. As mentioned, it certainly resembles the Grundig G3 in many respects.
If the AR-1780 performs well, it'll be a very welcome addition to the Australia and New Zealand markets.
Please contact me if you've purchased the AR-1780 and would like to write a guest post/review. I'm very curious how well this portable stacks up against other portables especially in terms of overall sensitivity/selectivity and noise floor.