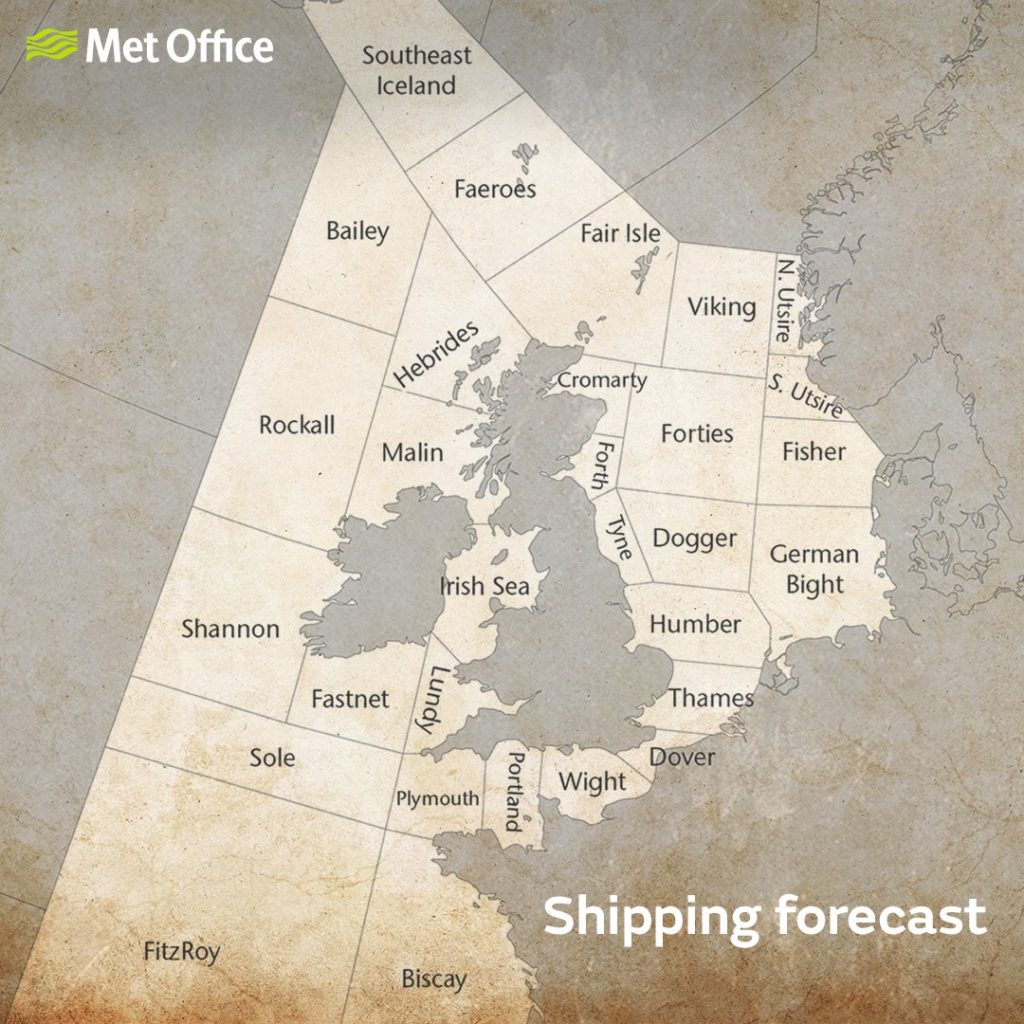 (Source: The Guardian)
Consternation, mourning and national soul-searching greeted the temporary silencing of Big Ben last week, but at least another favourite fixture of the nightly and early morning radio is to continue. The hymnal cadences of Viking, North Utsire, South Utsire, through Shannon, Rockall, Malin all the way to south-east Iceland, will be heard as usual on Thursday, as the shipping forecast celebrates 150 years of uninterrupted service.

The shipping forecast, the longest continuous weather forecast ever made, has been a public service since 1867 when it was used to warn of storms. The warnings were first issued using the electric telegraph until radio became available. Storm warnings were sent over the telegraph wires to harbours, where signals were hoisted to warn ships at sea.

When the BBC was formed in the 1920s, the maritime forecast became a fixture of the daily wireless programme where it would remain with occasional modifications and a break during the war when the broadcast was discontinued for fear it would help the enemy. The forecast was still made, however, and disseminated to the Royal Navy.

Though today's seafarers have access to many more sources of meteorological data, and many radio listeners famously use the late-night incantatory broadcast – never more than 380 words, and always following the same strict format – for soporific rather than navigational purposes, the broadcasts still fulfil a vital safety role.[…]
Continue reading the full article at The Guardian.
If you love The Shipping Forecast like I do, check out our archived posts.
I especially love these posts by SWLing Post contributors Dave Porter (G4OYX) and Kris Partridge (G8AUU) who have both inadvertently caused the shipping forecast to repeat!
Long live The Shipping Forecast!