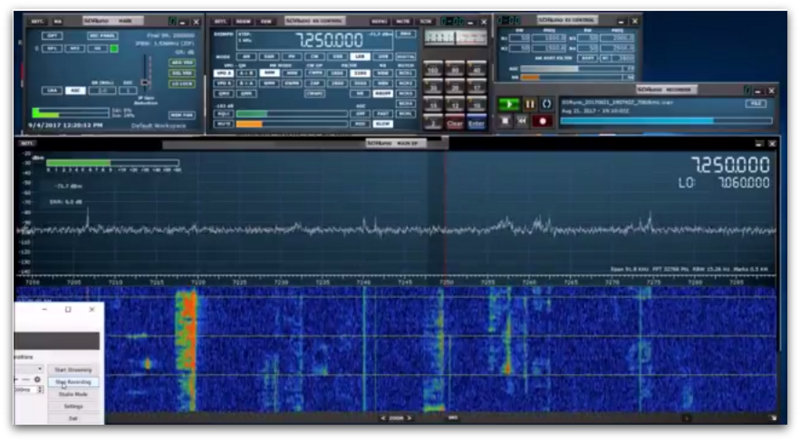 Many thanks to SWLing Post contributor, Ivan Cholakov (NO2CW) who shares the following:
I finally got around to listening through some of the amateur radio band spectrum captures from the 2017 Solar Eclipse QSO party. I used an SDRPlay receiver with an end fed LNR antenna in portable field setting in Nashville, TN.

About 30 minutes of solar eclipse contacts and chatter:
Click here to view on YouTube.
Thank you, Ivan, for taking the time to put this video together and sharing it. The RSP did a fantastic job capturing this spectrum–I do love the SDRuno application for reviewing spectrum recordings as well. Cheers!