As I've mentioned in the past, I actively record and index radio spectrum recordings via my various software defined receivers. Indeed, I have at least 50 TB of SDR spectrum recordings at the moment–and that number is growing!
I was just chatting with SWLing Post contributor, Mark Fahey, and a familiar topic came up: the idea of an RF switch box for radios.
The concept is a piece of hardware that re-modulates–converts digital spectrum data from a digital storage device back to analog RF– and injects a signal into a real tabletop radio.
As Mark described:
"This is just like early computers and Atari-like games consoles did to allow the "computer" to display on a lounge room TV. The games console tricked the TV into thinking it was tuned to a TV station on "Channel 1 (or whatever the console outputted the video to)."
Radio time travel machine!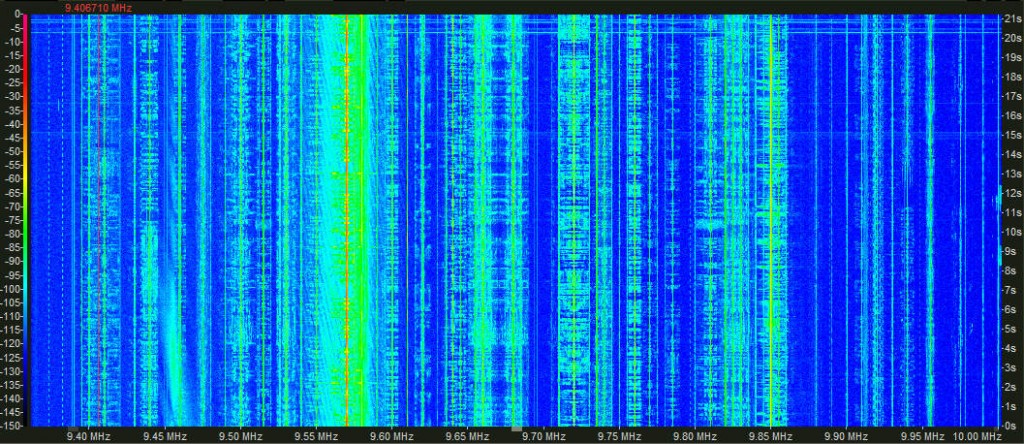 How cool would it be to take a spectrum recording from 2008, play it through your Hallicrafters SX-100, Kenwood R-1000 or Alinco DX-R8T, and tune through the 31 meter band? You'd receive Radio Australia, Radio Bulgaria, Radio Netherlands Worldwide, Radio Canada International, Voice of Russia and many other broadcasters that are no longer on the air. Indeed, there's a strong possibility you might uncover DX you didn't catch when the recording was first made.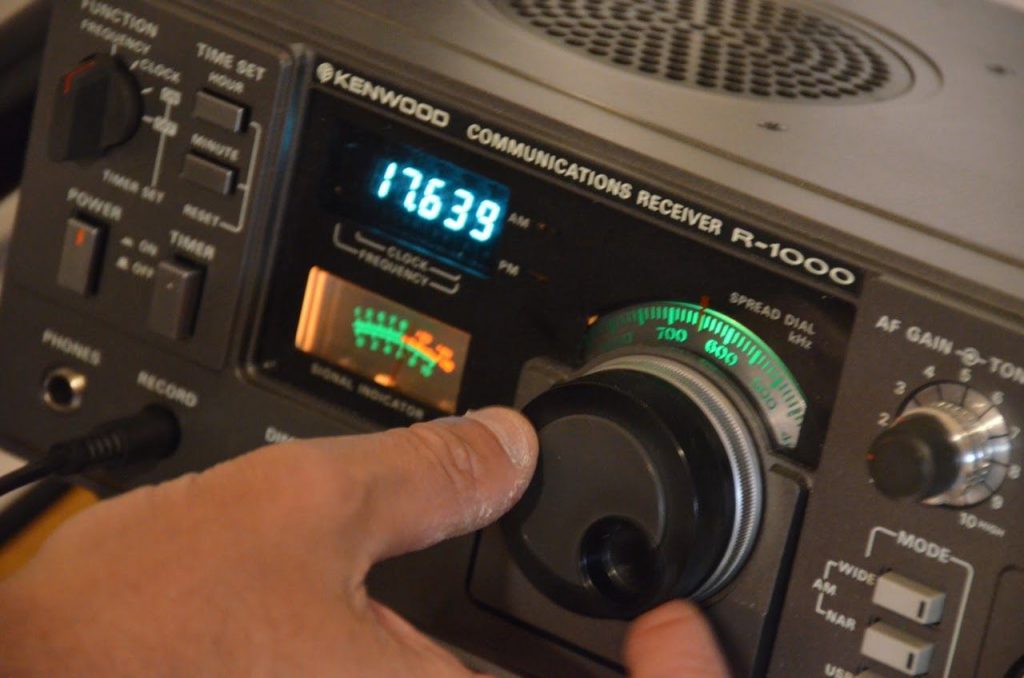 I'm enough of a radio geek to know that I would thoroughly enjoy travelling back in time once in a while with a classic radio.
Additionally, this device would make it much easier for museums to create kiosks where visitors could tune through recordings of, say, important events in history.
Can it be done?
I know the technology is out there.  In fact, if you've ever been to a large hamfest where Icom, Yaesu or Kenwood have a number of their transceivers "on the air"–so customers can try out transceiver features–they are using a device called a "radio time machine."
The Radio Time Machine injects recorded analog RF, from a HiFi VCR, into the antenna ports of a vendor's various transceivers. The recordings are typically of a ham radio band during a contest–that way, the customer can get a sense of how well the rig would perform under crowded band conditions.
These devices have limitations: while their bandwidth is ample to tune through the CW or phone portion of a ham band, it's much too narrow for most broadcast bands. They're also fed the recording from an analog HiFi VCR.
The device Mark and I dream of would convert digital spectrum files–from a WinRadio, Perseus, Elad, SDRplay, Airspy or other SDR–into analog RF any radio with an external antenna port could tune.
SWLing Post readers: you're a diverse and knowledgeable community–please comment if you know what it would take to develop such a device and how it could be done. Is this a dream or could it become reality?