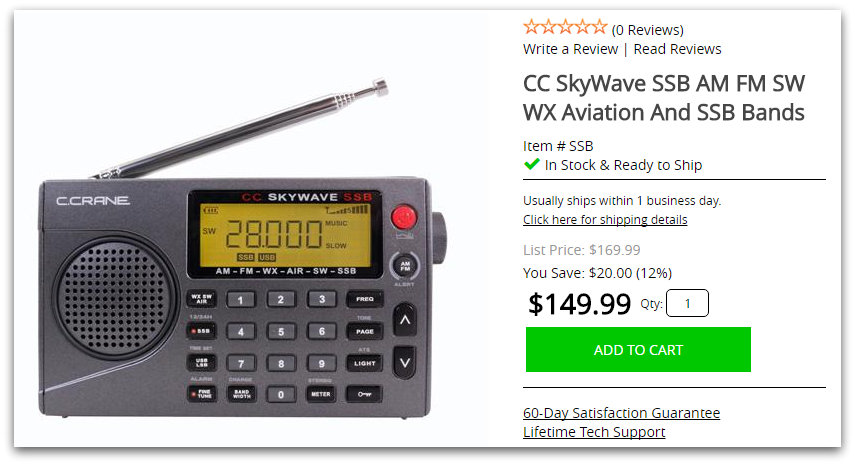 C. Crane has lowered the price of their new CC Skywave SSB from $169.99 to $149.99. I've confirmed with C. Crane that anyone who ordered the Skywave SSB at the $169 price level will be reimbursed $20 on their invoice.
I ordered a radio from the first production run and just received it.
While $149.99 is still topping the price range of compact portables, the radio package does include a nice protective soft case, a pair of CC Buds and (best yet) a CC Reel Antenna. I did not realize the production unit would also include the external antenna–very happy to report this as the CC Reel Antenna is my favorite on the market.
I'll be testing my CC Skywave SSB over the next week and reporting back here!  While I've had the pre-production unit on the air for a few months, I've yet to check out the final! Looking forward to it!