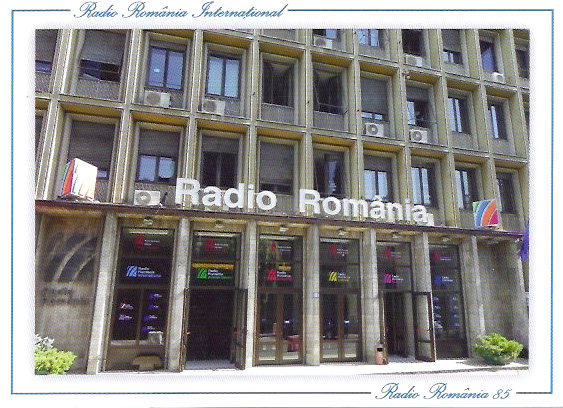 (Source: Radio Romania International via David Iurescia, LW4DAF)
Ten years after WWI and the unification of Greater Romania, the most efficient and popular means of communication was first introduced in Romania: the radio. On November 1, 1928, the newly founded Romanian Radio Broadcasting Corporation aired its first broadcast. From the very beginning the radio was described as a means of public information, education and entertainment.

This year Radio Romania celebrates 89 years of continuous radio broadcasting. Despite having to constantly adapt its editorial policies, the public radio survived each radical change on the political spectrum, from the interwar democracy to right-wing dictatorships around the Second World War, and from the communist dictatorship to the democracy restored after the anti-communist revolution of 1989. For years now the Romanian Radio Broadcasting Corporation has been considered one of the most trustworthy and reputed media institutions in Romania, due to its large number of listeners.

Radio Romania addresses all generations and caters for all tastes, addressing society as a whole. It consists of channels with nationwide coverage, Radio Romania News and Current Affairs, Radio Romania Culture, Radio Romania Music and the Village Antenna, as well as regional and local studios, Internet platforms and a children's and youth station. The Romanian public radio has started broadcasting abroad ever since the 1930s.

Today, Radio Romania International tries to keeps both international audiences and Romanians living abroad up to date with news from Romania and our traditional values. RRI broadcasts in 11 languages: Arabic, Chinese, English, French, German, Italian, Serbian, Spanish, Russia, Ukrainian and starting this year, Hebrew, as well as in Romanian and the Aromanian dialect. Its target audience virtually includes the entire world, from Alaska to Australia, from Argentina to the Russian Far East.

Nearly nine decades since its first broadcast, Radio Romania continues to innovate, to reinvent itself and to adapt to the ever-increasing market competitiveness and legislative changes. One such change was the recent scrappage of the radio license fee, traditionally covered by taxpayers, which now means the institution is fully funded by the state, amidst criticism from the political, civil and journalistic fields over editorial interference.

Similarly, other voices from outside or within the institution have over the years signaled controversial managerial practices of successive administrations. Thanks to its professionals, however, Radio Romania remains the leading media institution in the country to date. (translated by Vlad Palcu)

Click here to read this article at Radio Romania International.