Many of you know I'm quite a fan of the Elecraft KX2. I take this little transceiver along almost any time I travel. Not only is it a full-featured ham radio transceiver, but it's also an exceptional shortwave broadcast receiver.
The KX2 is a quality US-built rig (like all of Elecraft's gear) but I've never been a fan of its plastic encoder knob. It lacks a finger dimple and feels cheap compared to the rest of the radio. Don't get me wrong: the stock encoder knob gets the job done, but it's not nearly as nice as the one on the slightly larger Elecraft KX3.
Two weeks ago, I ran into another Elecraft KX2 owner and happened to notice that his KX2 had a solid aluminium encoder knob with a finger dimple. Turns out, he purchased the knob from a ham radio operator (W1JH) in Maine who manufactures and sells this knob on eBay.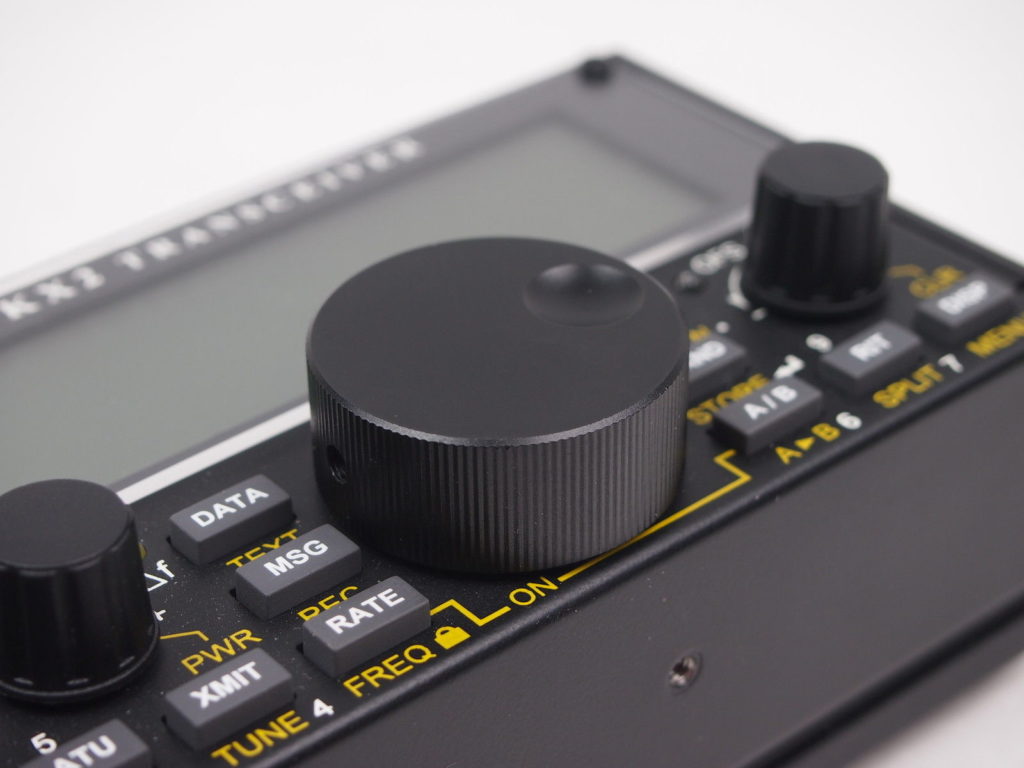 The price was $24.95 US shipped. I didn't hesitate to place an order.
You might think $24.95 is a lot to pay for such a small item, but third party Elecraft vendors tend to charge much more for comparable items. I've also considered adding a heatsink to my KX3, for example, but those can total upwards of $100!
My new encoder knob arrived in only a couple of days via the USPS–installing it was a breeze.
It took me all of thirty seconds to pull the plastic knob off of the KX2 and replace it with the new aluminium one. The seller even includes an Allen wrench to secure the new knob.
The new knob is slightly larger in outer diameter, but fits the KX2 like a glove. The slightly larger size makes the finger dimple a practical addition for smooth band-scanning.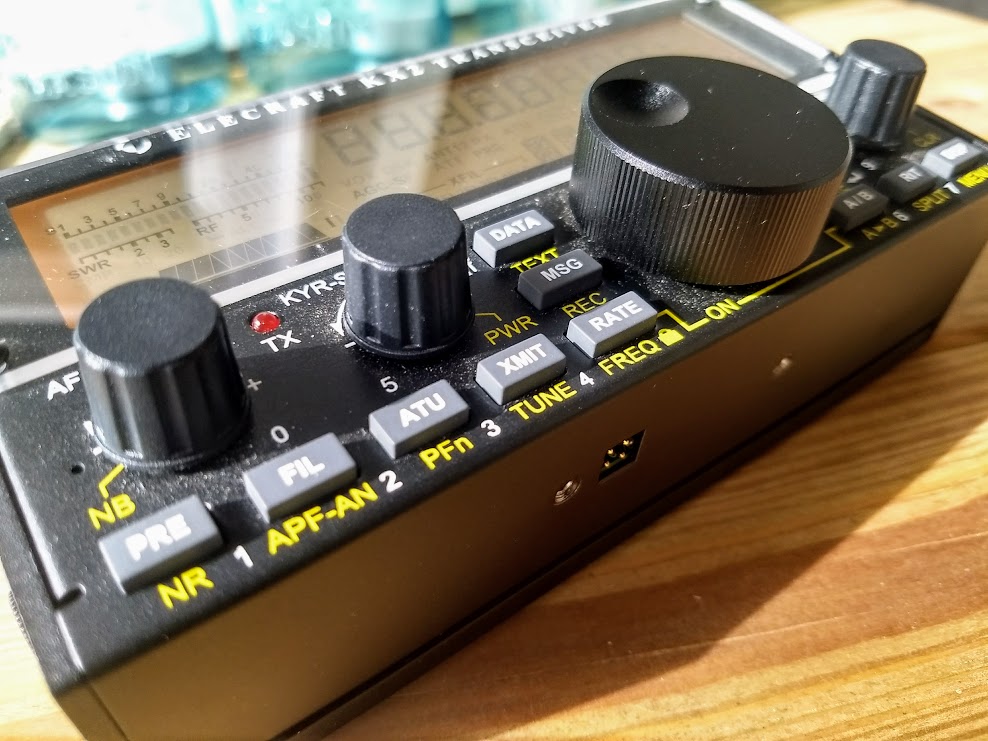 If you own an Elecraft KX2 (or the Elecraft KX1) I highly recommend this simple encoder/VFO knob upgrade!