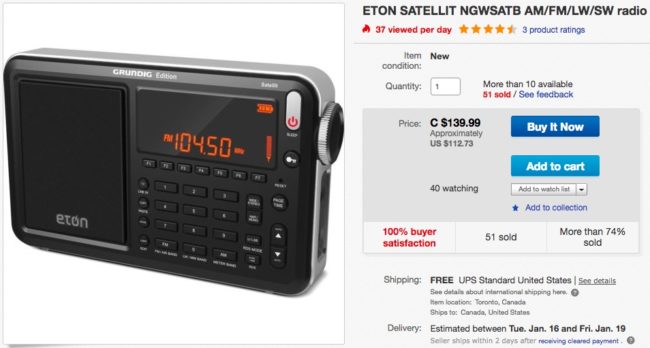 Many thanks to SWLing Post contributor, Chris Frietas, who writes:
Hey Thomas, if anyone is looking for a new Eton Satellit radio…RadioWorld.ca is having a huge sale on new ones. They're roughly $112-115 US:
Thanks for the tip, Chris!  Happy to see RadioWorld still have this sale available! At time of posting, eBay claims they're 74% sold.
Original CC Skywave
Additionally, I just received an e-flyer from C. Crane.  They're having an inventory reduction sale which includes some "Orphaned" CC Skywave units.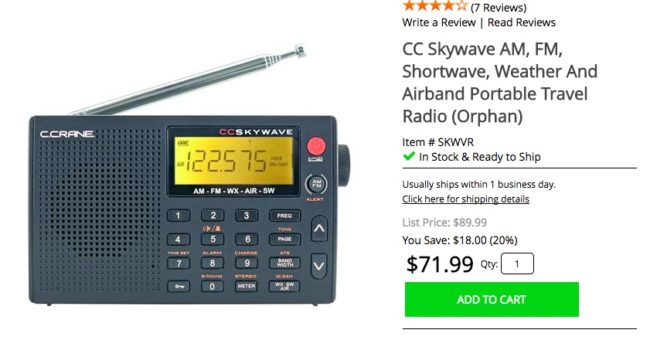 C. Crane orphaned radios are typically open box units that have been checked over carefully by C. Crane technicians and carry a full warranty. I've purchased their orphaned products in the past and would hesitate to jump on this deal if I didn't already have the original CC Skywave.