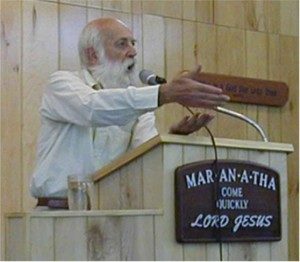 SWLing Post readers may have already heard Brother Stair back on the air this past weekend.
Stair was released on January 24 with a $750,000 bail.
Click here to read the story at The Post and Courier.
In truth, Brother Stair never really left the shortwaves. WBCQ (and others?) replayed archived Overcomer Ministry shows while Brother Stair was incarcerated.
In fact, shortly after Stair was taken into custody last month, WBCQ's Allan Weiner–a friend of Brother Stair–shared his thoughts on the air. Overcomer Ministry still has this audio available on their website: