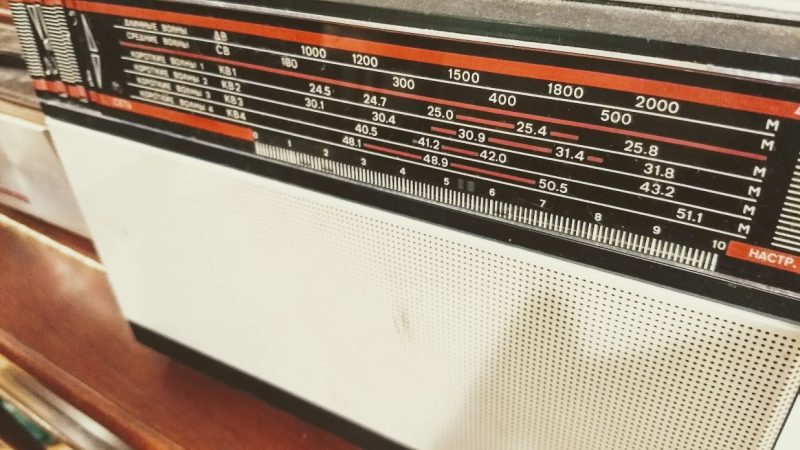 Radio Waves:  Stories Making Waves in the World of Radio
Welcome to the SWLing Post's Radio Waves, a collection of links to interesting stories making waves in the world of radio. Enjoy!
Many thanks to SWLing Post contributors Ron Chester, David Iurescia, and Dennis Dura for the following tips:
---
A new ultra-low-power method of communication at first glance seems to violate the laws of physics. It is possible to wirelessly transmit information simply by opening and closing a switch that connects a resistor to an antenna. No need to send power to the antenna.
Our system, combined with techniques for harvesting energy from the environment, could lead to all manner of devices that transmit data, including tiny sensors and implanted medical devices, without needing batteries or other power sources. These include sensors for smart agriculture, electronics implanted in the body that never need battery changes, better contactless credit cards and maybe even new ways for satellites to communicate.
Apart from the energy needed to flip the switch, no other energy is needed to transmit the information. In our case, the switch is a transistor, an electrically controlled switch with no moving parts that consumes a minuscule amount of power. [Continue reading…]
It's about paid subscriptions — to the manufacturer, not the radio station
Apps for everything from optional equipment to entertainment is a big attraction for auto manufacturers.
For AM or even FM radio in cars, the solution could be worse than the problem: When manufacturers stop including radio as an in-console function, the workarounds make radio less local and face unimaginable competition, but what will roll out next is even more concerning.
The straight scoop
AM interference in electric vehicles, leaving radio out of the entertainment center, making radio more difficult to access — these are the real problems that the radio industry now faces.
Fact: Electromagnetic fields generated in non-gasoline engines make AM virtually unlistenable, spurring manufacturers to leave it out.
FM is more resistant to electromagnetic fields so for the present it survives.
Ford's popular F-150 Lightning, Tesla, Volvo, Porsche and Audi have removed AM from their electric cars.
Tesla will sell consumers an app to get radio or satellite radio for a rental fee through internet delivery that gets around the electromagnetic interference. [Continue reading…]
We need to show carmakers that free OTA radio is still wanted and needed
his is one in a series of occasional commentaries produced through the National Association of Farm Broadcasting. Continue reading →