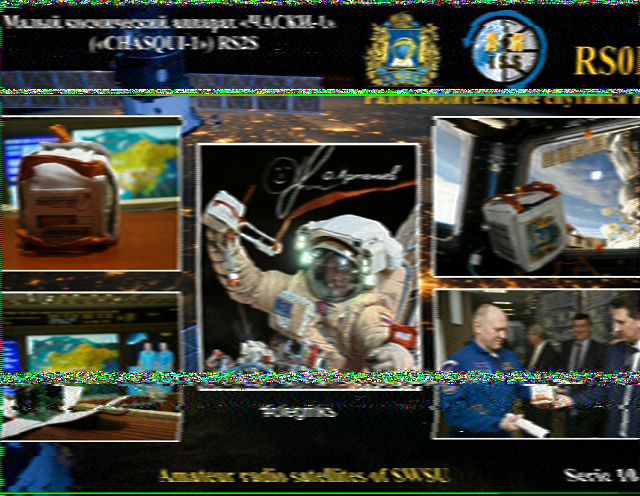 Many thanks to SWLing Post contributor, Al Holt, who shares the decoded SSTV image above via Twitter and notes:
A two-fer, excellent!! Here's what I caught during its pass over Florida @ ~0914z, a 3-star pass. Had my HT on freq. but dropped it on the floor and got a burp which produced the break in the upper 1/3 of the image…Doh! -73
Ha ha! Thanks for sharing, Al! Based on such a short gap in the image, you must have recovered that HT rather quickly!
Post readers: Has anyone else decoded SSTV during an ISS pass?