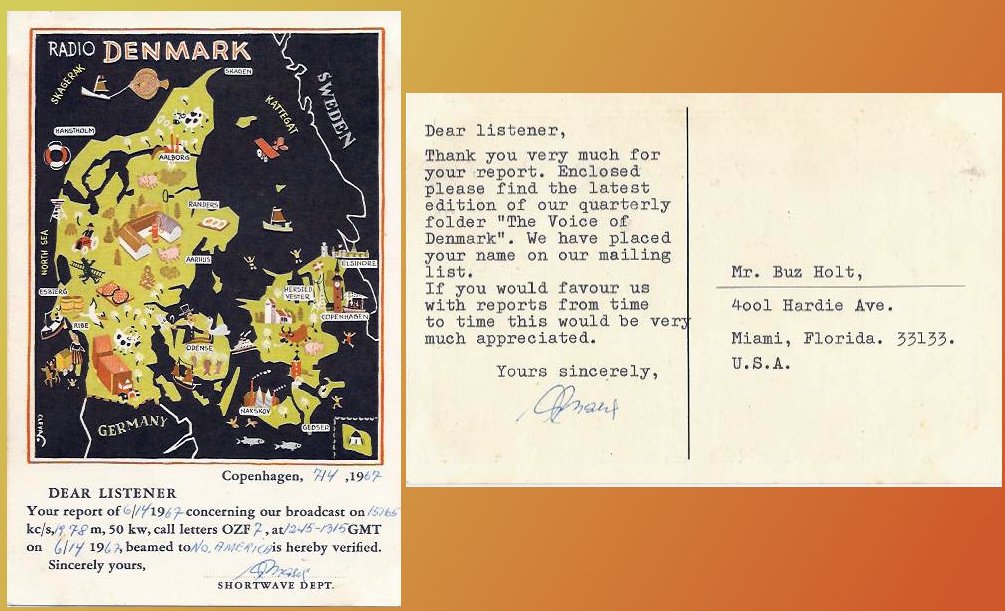 Many thanks to SWLing Post contributor, Al Holt, who shared the following QSL and note on Twitter:
The posting about WRM and its originating from Denmark got me thinking about my early days SWLing and the wonderful QSL card I got from R. Denmark.
I hope to tune WRM on 19m soon!
Thank you for sharing this, Al!  That particular Radio Denmark QSL cards is one of my all-time favorites. I never received one myself, but I've always been fond of maps like this that highlight regional attractions/specialties.