Many thanks to SWLing Post contributor, Balázs Kovács, who writes:
Hi Thomas,

Some radio fixing and a plan to create a radio connection between the survivor settlements in the latest (shocking) episode of The Walking Dead (S09E15):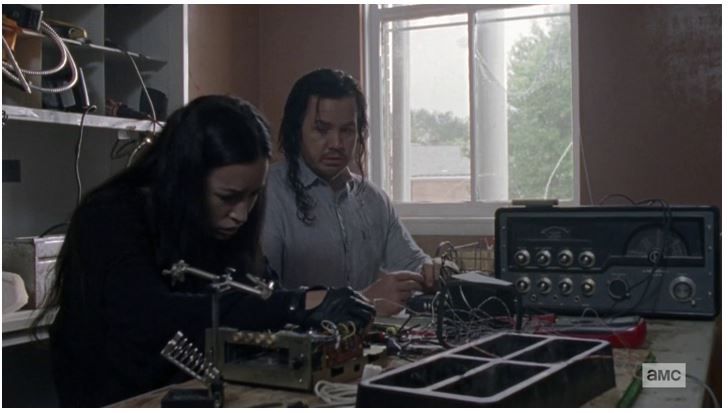 Very cool, Balázs–thanks for sharing!
So can anyone name the model of the Hallicrafters rig on the table?  Please comment!