Encore – Classical Music on Shortwave – Broadcast on Sunday afternoon in Europe and USA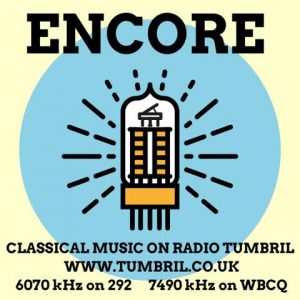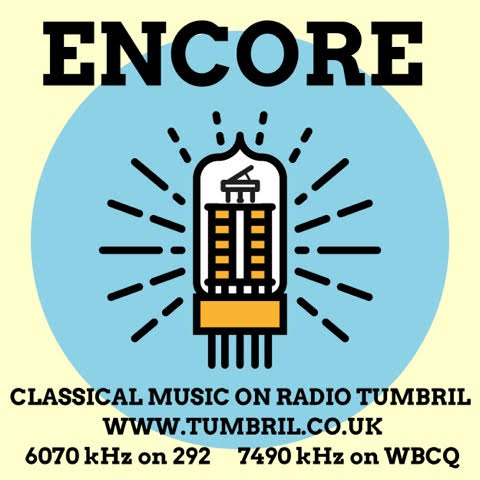 Encore – Classical Music this weekend is being broadcast as usual by Channel 292 (Europe) on 6070 kHz at 15:00 UTC Sunday 29th September.
And by WBCQ on 7490 kHz at 00:00 – 01:00 UTC Monday 30th September
There is a repeat on 6070 kHz on Friday 4th October at 19:00 UTC.
This week's programme starts with the Much Ado about Nothing suite by Erich Korngold – with a madrigal by Bonnie Miksch performed by the excellent choral ensemble Siglo di Oro sandwiched in between. After that we have two versions of a movement from Arcadiana by Thomas Ades – one instrumental and the other choral – for comparison. Some electronic music from 1980s to follow then a couple of pieces by Rameau and finally a Beethoven piano sonata.
A great mix – hope you can receive at least one of the broadcasts.
Both Channel 292 and WBCQ do live streams if the reception is poor in your location. Easy to find their sites with a google search.
Thank you for spreading the word about Encore – Classical Music on Shortwave. And thank you to everyone for letting us know how well the signal is received with reception reports.
Brice Avery – Encore – Radio Tumbril.
Regular Broadcast times are:
15:00 – 16:00 UTC Sunday, and repeated 19:00 – 20:00 UTC Friday on 6070 kHz (Channel 292 Germany).
00:00 – 01:00 UTC Monday on 7490 kHz 9WBCQ – Maine).