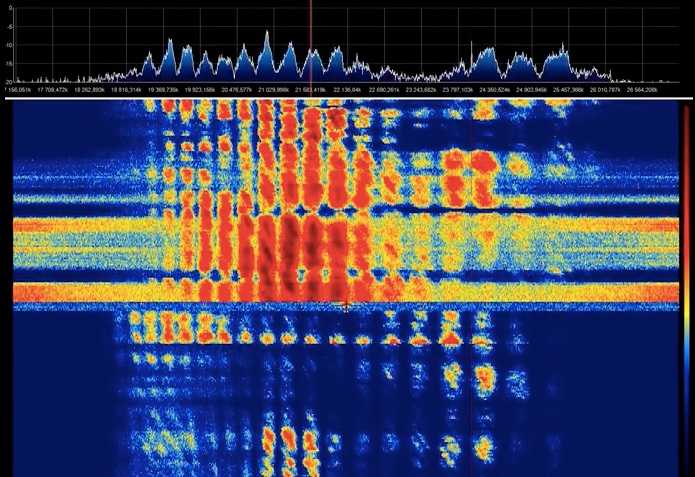 Many thanks to SWLing Post contributor, Bruce Atchison, who writes:
I came across this video last year and I thought you'd be interested in it. I also picked up Jupiter on my CB radio one morning. We all wondered what was generating those sounds of waves crashing on the beach. Later on, I learned about Jupiter's powerful radio bursts.
Click here to view on YouTube.
Thanks for sharing this, Bruce!
I got a kick out of the narration–especially the subjective comment regarding the sound of Jupiter heard on radio: "The noise is disturbing…"
The narrator is obviously not a radio listener or astronomer! Ha ha!