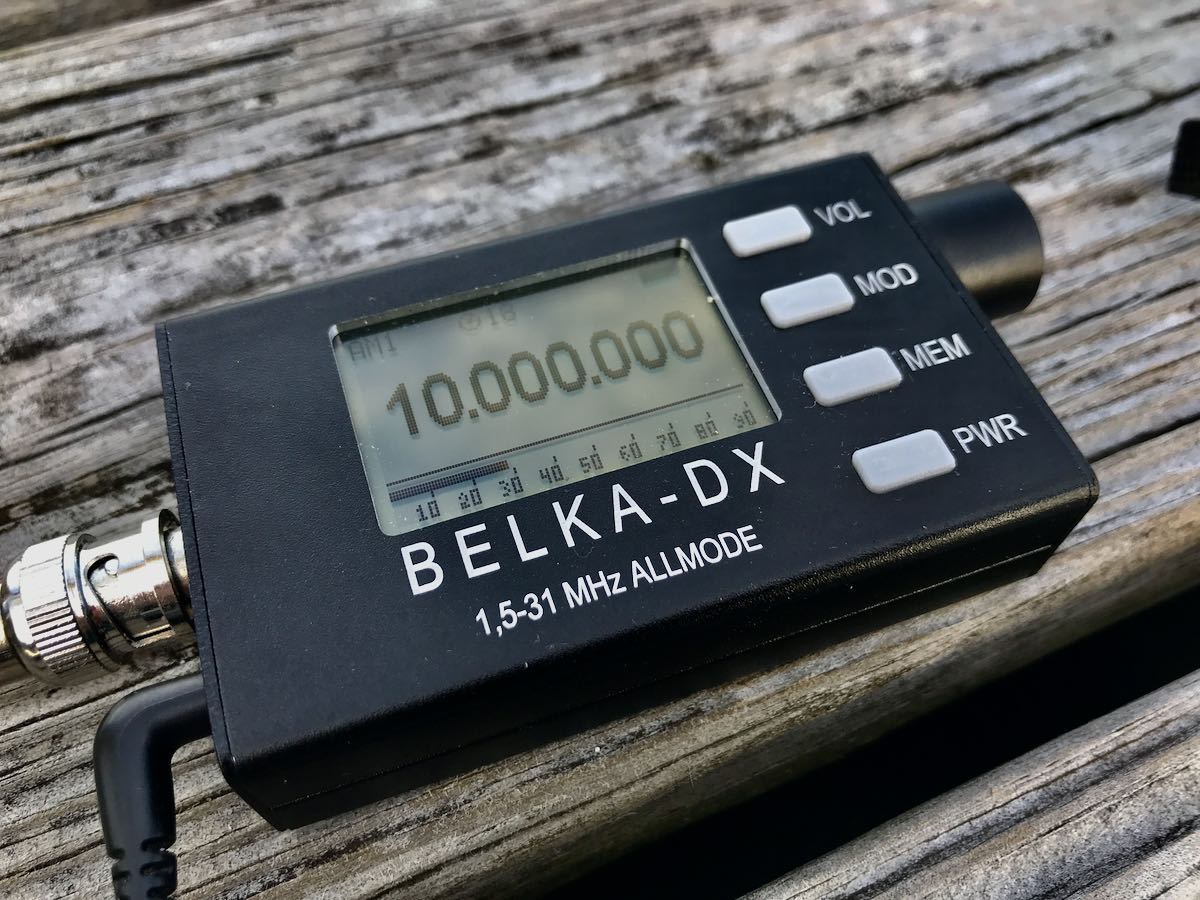 Radio Waves:  Stories Making Waves in the World of Radio
Because I keep my ear to the waves, as well as receive many tips from others who do the same, I find myself privy to radio-related stories that might interest SWLing Post readers.  To that end: Welcome to the SWLing Post's Radio Waves, a collection of links to interesting stories making waves in the world of radio. Enjoy!
Many thanks to SWLing Post contributors TomL, Alan, Bruce Atchison, and Troy Riedel for the following tips:
---
HUNT VALLEY, Md.—Mark Aitken, senior vice president of advanced technology at the Sinclair Broadcast Group, flipped the switch on a 100w transmitter to begin broadcasting ATSC 3.0 from atop the station group's corporate headquarters here with the express purpose of testing reception on small devices like its MarkONE 3.0-enabled smartphone and, in particular, integration of Digital Radio Mondiale (DRM) in its broadcast app.
The launch comes on the same day Sinclair and German technology research institute Fraunhofer IIS jointly announced they are working together to bring audio services using the DRM standard to ATSC 3.0. (Earlier this year, Sinclair rolled out 3.0 simulcasts of its Seattle radio stations with its DRM-based broadcast app.)
"We are actually building the DRM radio service into the [3.0] broadcast app environment," says Aitken. "That means those [DRM] services will be carried in band and transported just like HEVC [high efficiency video coding] and [Dolby] AC-4."[…]
Clear Frequencies Requested for Net Providing 24/7 Coverage of St Vincent Volcanic Eruption (RAC Newsletter)
For immediate release:
April 20, 2021 –
The Caribbean Emergency and Weather Net (CEWN) has been providing round-the-clock coverage during the La Soufriere volcanic eruption on the island of Saint Vincent and the Grenadines.
Several neighbouring islands are also being affected by the disaster.
When responding to disasters and emergencies such as this, the CEWN utilizes 3.815 MHz LSB and 7.188 MHz LSB. CEWN is requesting that Radio Amateurs not involved in the volcano response to keep these frequencies clear.
A CME is heading for Earth and it could spark a geomagnetic storm when it arrives on April 25th.
NOAA forecasters say moderately strong G2-class storms are possible, which means auroras could dip into northern-tier US states from Maine to Washington.
Full story and updates @ Spaceweather.com.
---
Do you enjoy the SWLing Post?
Please consider supporting us via Patreon or our Coffee Fund!
Your support makes articles like this one possible. Thank you!