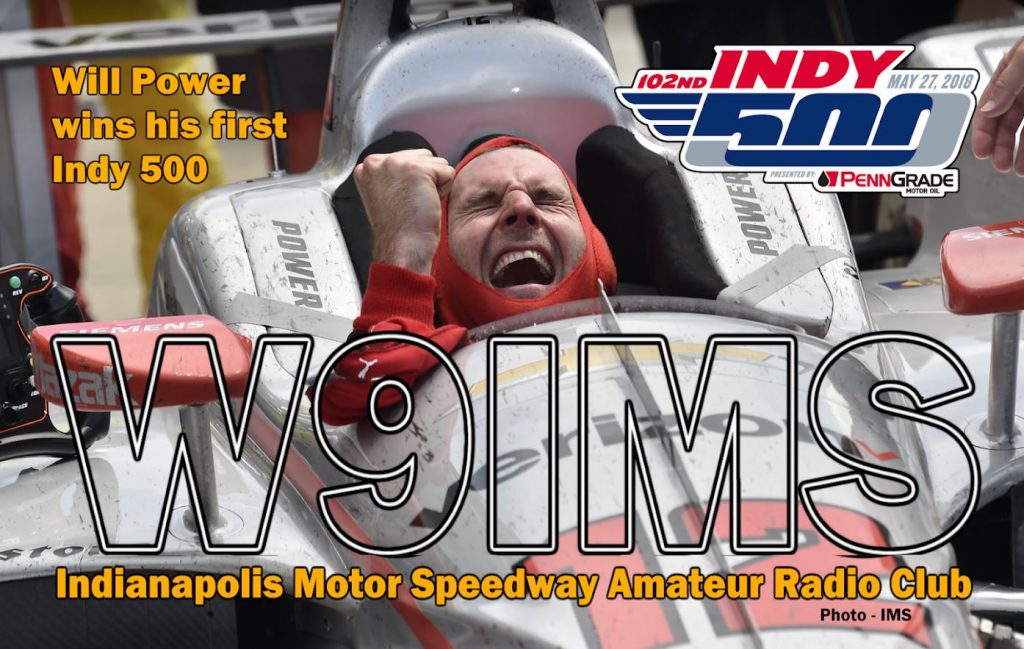 Many thanks to SWLing Post contributor, Brian (W9IND), who writes:
If you're chasing the W9IMS Checkered Flag Award, this weekend marks your last chance to snare the third and final special event of the year. The Brickyard 400 operation will conclude at 11:59 p.m. Sunday, Sept. 8 (Indianapolis time)/0359 UTC Sept. 9.

The W9IMS crew will be working other amateurs around the world, but SWLs can qualify for the same certificate and QSL cards that are offered to hams. The Checkered Flag Award is available to anyone who contacts or tunes in W9IMS during all three special events commemorating the major races at the Indianapolis Motor Speedway – the IndyCar Grand Prix (early May), the Indianapolis 500 (late May), and the Brickyard 400 (September).

For those who already logged W9IMS during the IndyCar Grand Prix and the Indianapolis 500, this is your opportunity to complete the clean sweep and earn the colorful 2019 certificate, as well as the three QSL cards. Even if you missed one or both of the previous races, you're still eligible for a Brickyard 400 QSL card, which is redesigned every year.

Look for W9IMS on 20, 40 and 80 meters – generally as close as possible to 3.840, 7.245 and 14.245 MHz, and often with two SSB stations on the air simultaneously. W9IMS also has a digital presence, periodically transmitting in FT8 mode.

To see if the station is on the air at any given time, go to DX Summit – http://dxsummit.fi/#/ – and type "W9IMS" in the search box.

For more information about W9IMS, including how to obtain certificates and QSL cards, go to www.w9ims.org. The W9IMS page also contains a link to the Brickyard 400 operator schedule, but remember that ops can get on the air at any time between now and Sunday night.

If all else fails, look for W9IMS during its final hour of operation, between 11 and 11:59 p.m. Sunday (0300 to 0359 UTC Monday). That's usually the time when W9IMS engages in a contest-style "happy hour" blowout, sometimes on two bands, as the closing minutes tick away.
Thank you for the reminder, Brian!