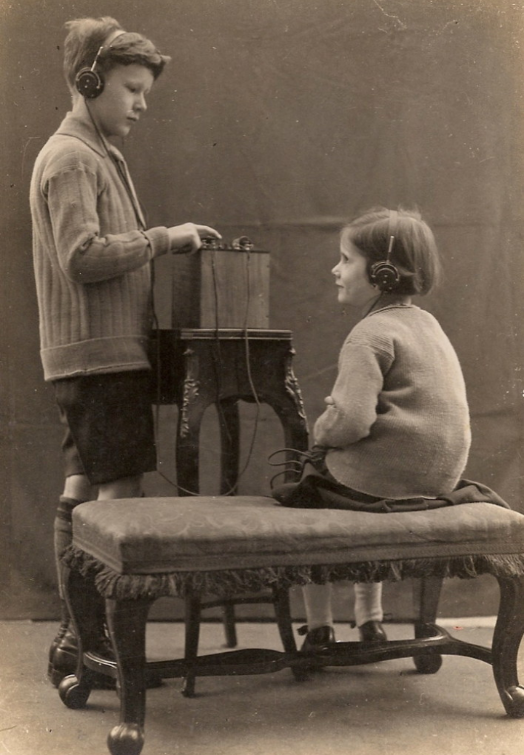 Many thanks to SWLing Post contributor, Paul, who writes:
I hope you're well. Thanks for all you do with SWLing Post etc. I'm so grateful to you for the consistency with which you update that site. Almost every day there's something of interest to me.

I wanted to see if this might be something you and your wonderful army of readers could help with?

There's this family photograph of my granddad (see above). It would have been taken in London in about the late 1920s or early 1930s, and it looks kind of like it's posed or in a studio. But they seem to be listening to a radio device, and I wondered if anyone out there might be able to identify it? Perhaps there's a whole genre of studio photographs of the era which showcased new technology? Or maybe not…? Any ideas would be so welcome!

Kind regards,
Paul
Post readers: If you can help Paul, please comment!