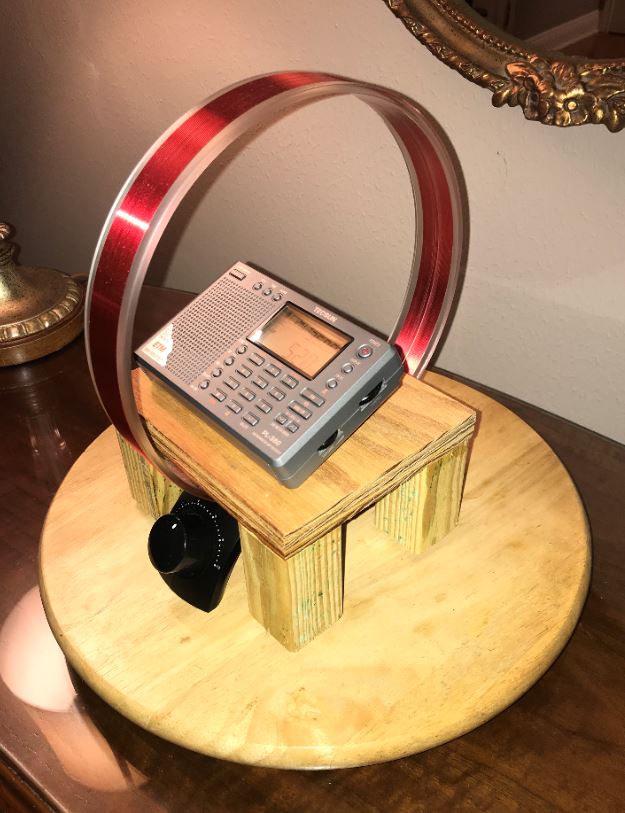 Many thanks to SWLing Post contributor, Jack Blanke (WB5LVP), who writes:
I stole this idea from another SWLing Post contributor and I hope he won't mind.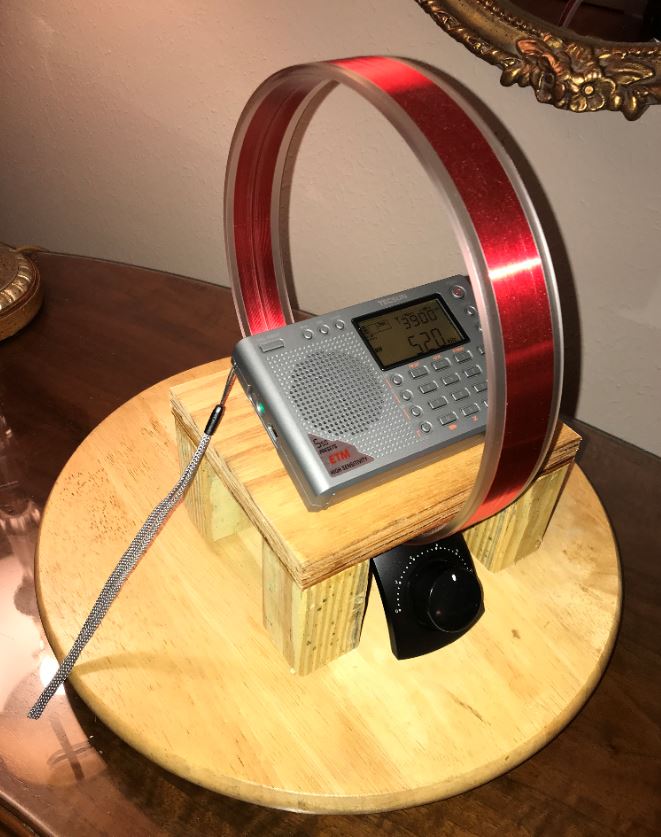 However, placing the Ferrite Antenna near the center of the loop does enhance its performance and the Lazy Susan was something I had been using long ago to quickly re-orient the radio azmuth to accommodate the signal source. But, like my mentor, minor improvements like this can really enhance performance of smaller portables on medium wave. He used cardboard and I used scrap wood from the work shop. Either way, not much money was involved in this minor enhancement.

These inexpensive additions to the listening post really make the PL380 and the AN200 combo provide hours of enjoyment from medium wave DXing. Now,if only I can find the gent's name who came up with this little gizmo, I'd love to thank him!!

73's!
Thanks for sharing your setup, Jack! I can assure you that Rich Stahl (WR3V) will be happy you "stole" his idea. That's what it's all about–helping each other! I love the little table/stand you built for the portable and how it perfectly accommodates the loop. Great job!
---
Do you enjoy the SWLing Post?
Please consider supporting us via Patreon or our Coffee Fund!
Your support makes articles like this one possible. Thank you!