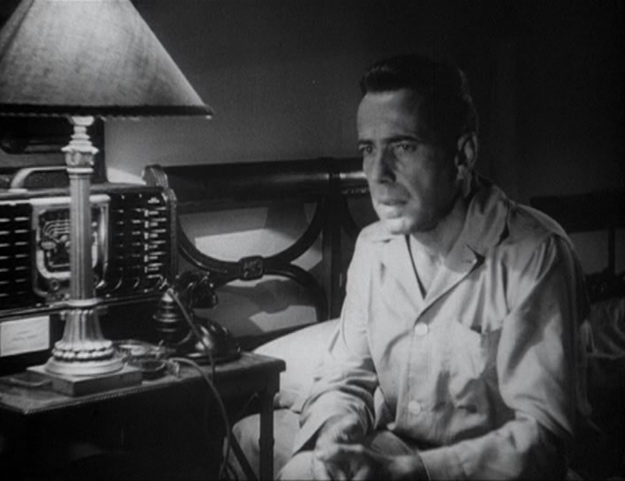 Many thanks to SWLing Post contributor, Mark Hirst, who writes:
I'm something of a Film Noir fan, so I was pleased to have tracked down "Dead Reckoning" on Amazon recently.

Starring Humphrey Bogart and Lizabeth Scott, Bogart's character is seen early on in this 1947 film listening to police chatter on his bed side radio.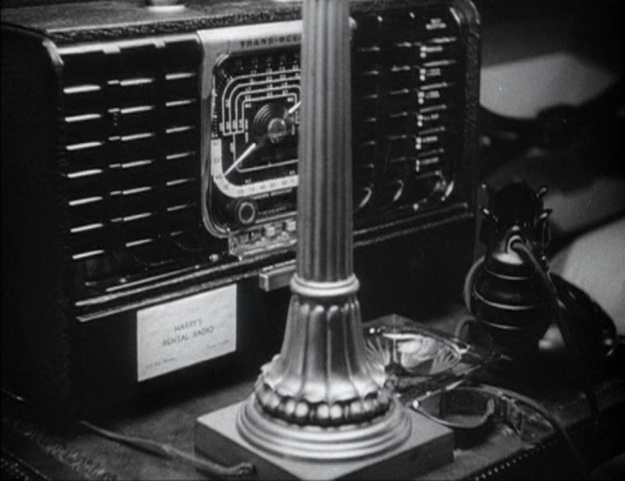 The police conversation sounds a bit contrived, serving the purpose of advancing the story of course, though I'm wondering if this type of radio could be used this way – I'm sure there are experts who would know.
Please comment if you can answer Mark's question!
Thanks for sharing, Mark. Like you, I love Film Noir and pretty much anything starring Bogie (or especially Lauren Bacall)!