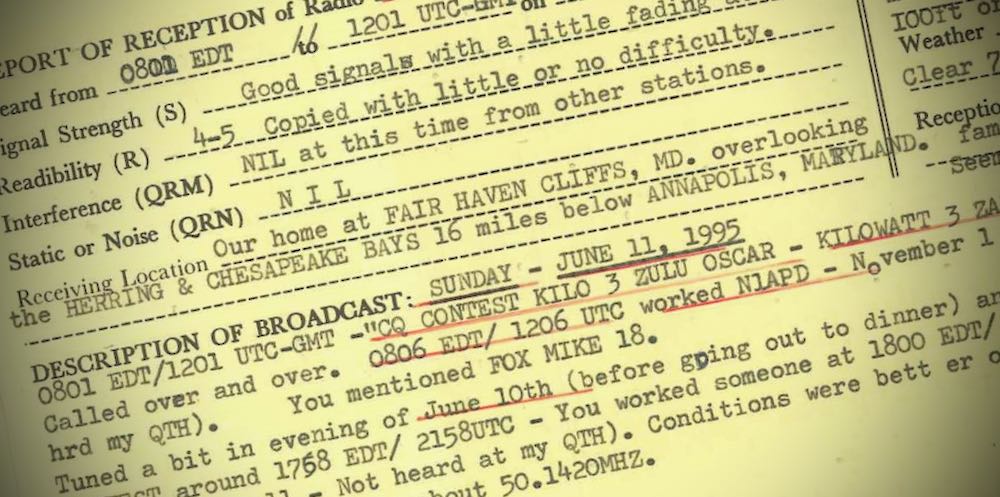 Many thanks to SWLing Post contributor, Ulis (K3LU), who shares the following note:
I have one of the most detailed SWL QSL cards that was given to me by Fred Laun, K3ZO who is a very well known Contester and DXer. A retired USIA officer, Fred had an amazing career.

Fred runs the ARRL Third Area QSL Bureau and I am one of his sorters. We have long shared many common interests and one day he surprised me with this QSL card (see below). [L]ike you and I, Fred started out SWLing as a kid.

I suspect the SWL who wrote this card is now QRT. But it's spectacular that he wrote all of this and with a real typewriter:
Wow, Ulis! What a treasure of a QSL card! Thank you so much for taking the time to share it with us.
I can't imagine using a typewriter to pack so much information onto a QSL card. I struggled using a typewriter for letter sized pages!
I am curious if anyone knows the SWL who created this card: Mr. Hank Holbrook. If so, please comment!