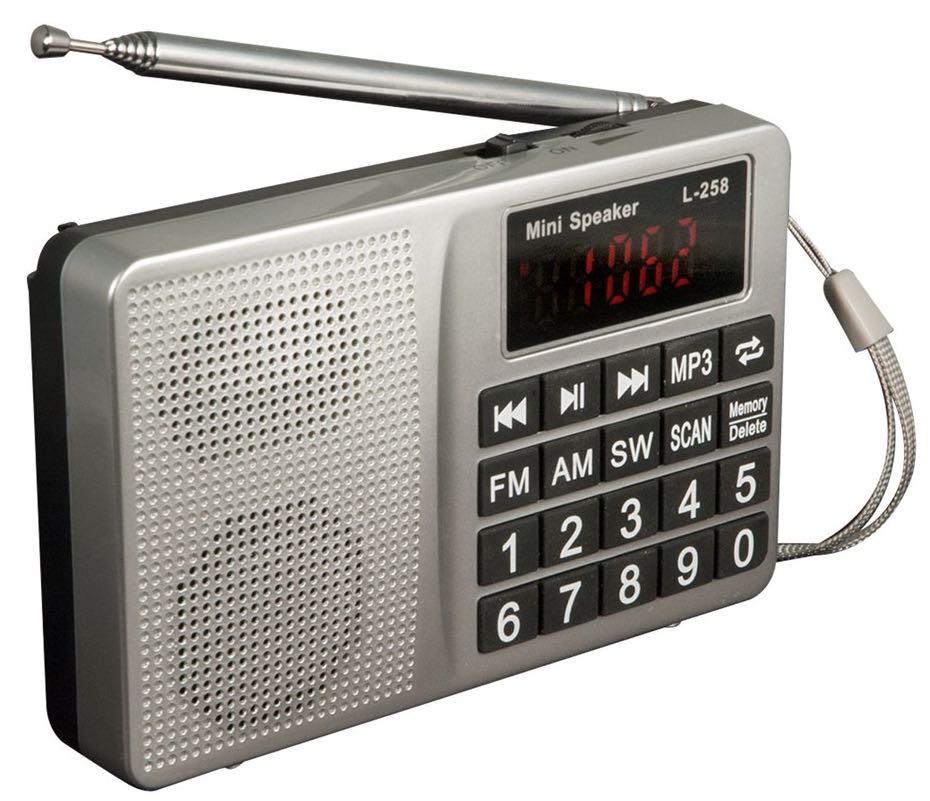 Many thanks to SWLing Post contributor, Ed, who writes:
While perusing products for a disabled family member, I came across this shortwave portable for visually impaired listeners. Its HF coverage is limited to 2300 – 21950KHz, but it also receives
standard AM & FM and plays mp3 files from a microSD card. Interestingly, its advertised features include, "Large easy to see buttons, Large LED display screen, Unique memory and delete design"!

This could be a piece of Chinese junk, but I've long been drawn to weird and unusual radios, no matter how well they perform. For $39.95 this radio might be fun to play with and give to a
visually-impaired friend or family member if it works. Do you or any SWLing Post readers know anything about this strange radio?

https://www.maxiaids.com/ez-fm-am-sw-multiband-radio-mp3-speaker
Post readers: Please comment if you have any experience using this radio!  I'm pretty sure I've seen this model marketed under other brand names.
Thanks, Ed!