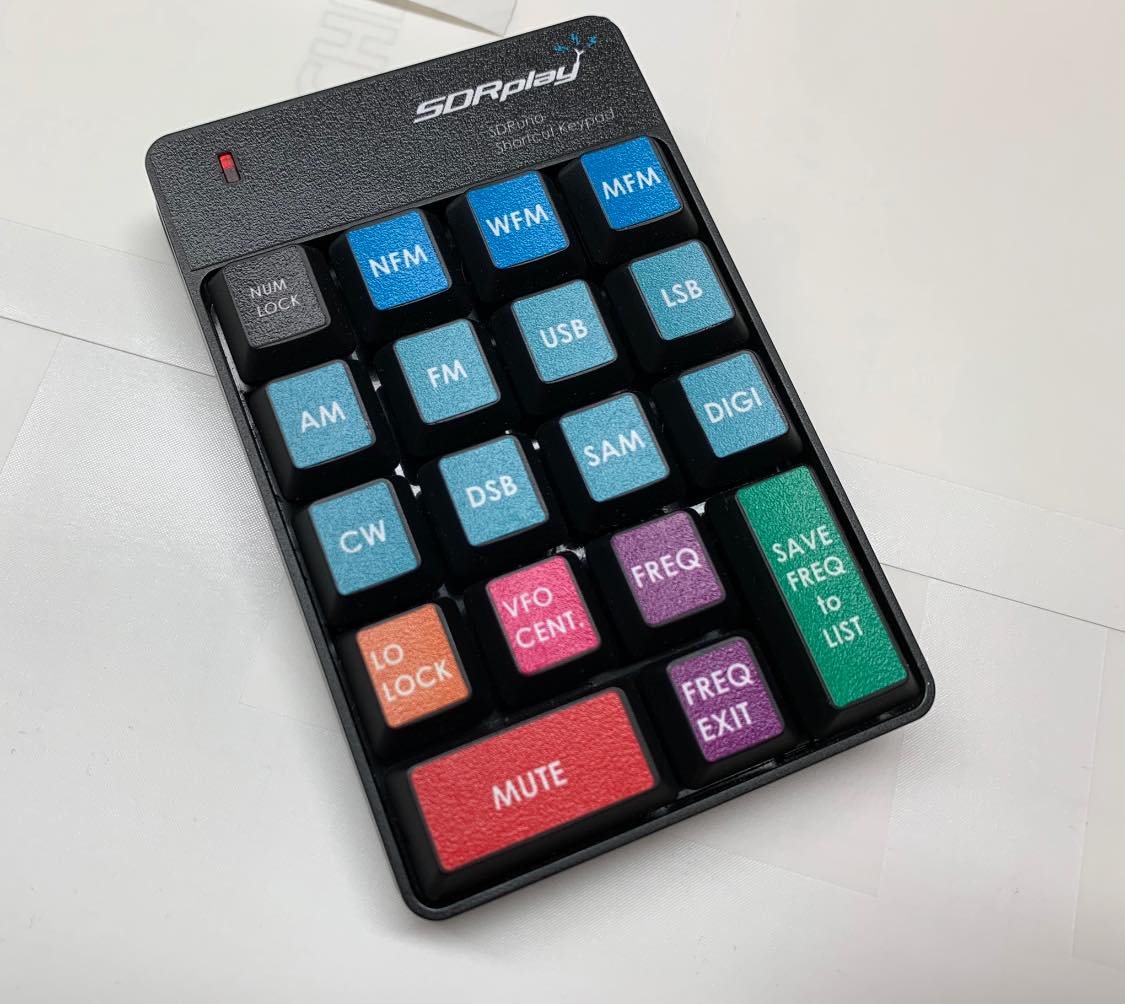 Last week, I saw a fascinating post by Christoph Jahn on the SDRplay Facebook page.
Christoph created a custom hotkey pad for use with SDRuno.  The project is actually quite simple and his finished product looks amazing: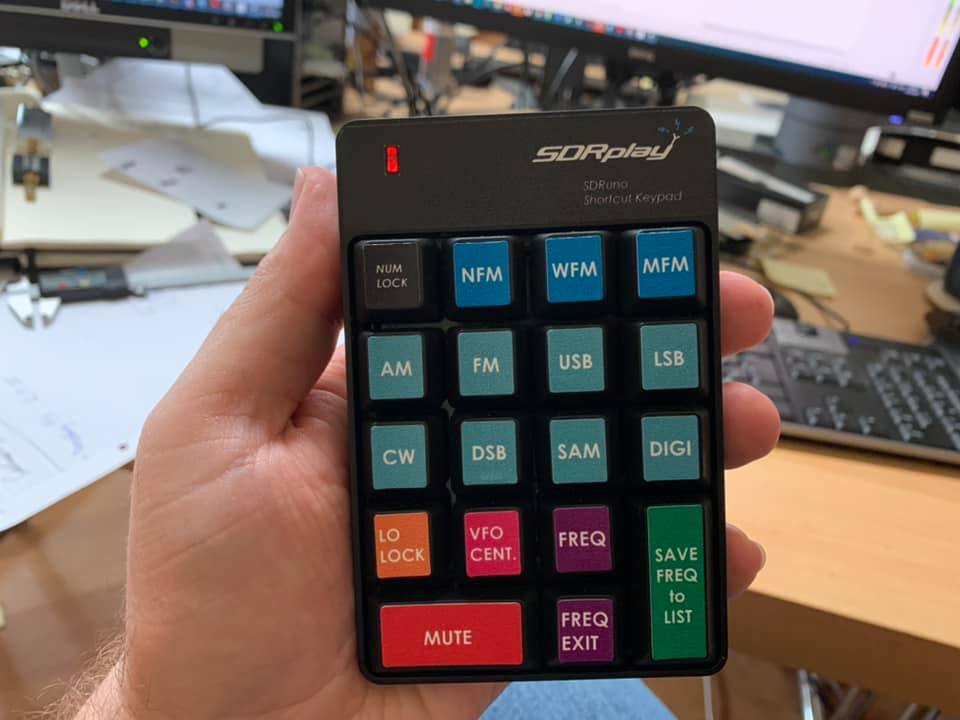 The steps involve downloading "LuaMacros" a freeware macros utility that allows you to map macros to an external USB device like a cheap numeric keypad. Christoph then designed the key templates and printed them on a strong adhesive vinyl foil.
I asked Christoph if I could post his project on the SWLing Post and he kindly sent me the followed PDF with step-by-step instructions.
Click here to download the instructions as a PDF (6.71MB).
Christoph also shared the macros file he used for his project (download .XML file 8.77 KB).
Thank you so much for sharing this, Christoph!  Your finished product is so professional, I would have thought it was produced by SDRplay!
This could be a useful tool for a radio friend who is visually-impaired and, of course, could be compatible with a wide range of SDR apps and rig control software that allow keyboard shortcuts.
Readers: Have you done a similar project? Please comment with your experience and any details–especially noting applications and programs you find are compatible with keyboard shortcut mapping. This could be very beneficial for radio enthusiasts with disabilities!