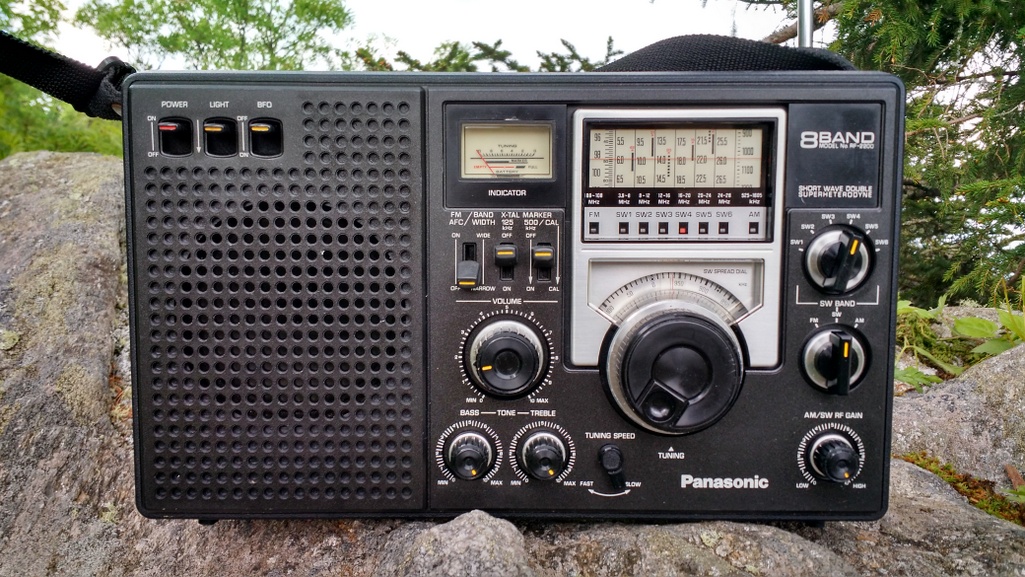 I've had the Panasonic RF-2200 for just one week, but I've thoroughly enjoyed getting to know this classic solid-state portable. Without a doubt I've been very pleased with the RF-2200, and I only have good things to say about the eBay seller, volodymyry123 from whom I bought it. Eventually I'll take the time to calibrate the analog dial, which is about 100 kHz off-frequency.  (I'm obviously in no rush, but if readers with these rigs have suggestions for doing so, feel free to comment.)
The RF-2200 is surely one of the largest, heaviest portables in my collection…still, it begs to be taken outdoors!
Last week, I drove with some friends to the highest point in eastern North America, Mount Mitchell State Park. As I left for our drive, picnic supplies and backpacks in tow, I took a glance at the RF-2200 in my office–and couldn't resist taking it along.
During our mountain picnic, I turned the RF-2200 on; immediately I heard Radio Exterior de España's interval signal on 17,715 kHz. It was loud and clear, at times pegging S9 on the signal meter.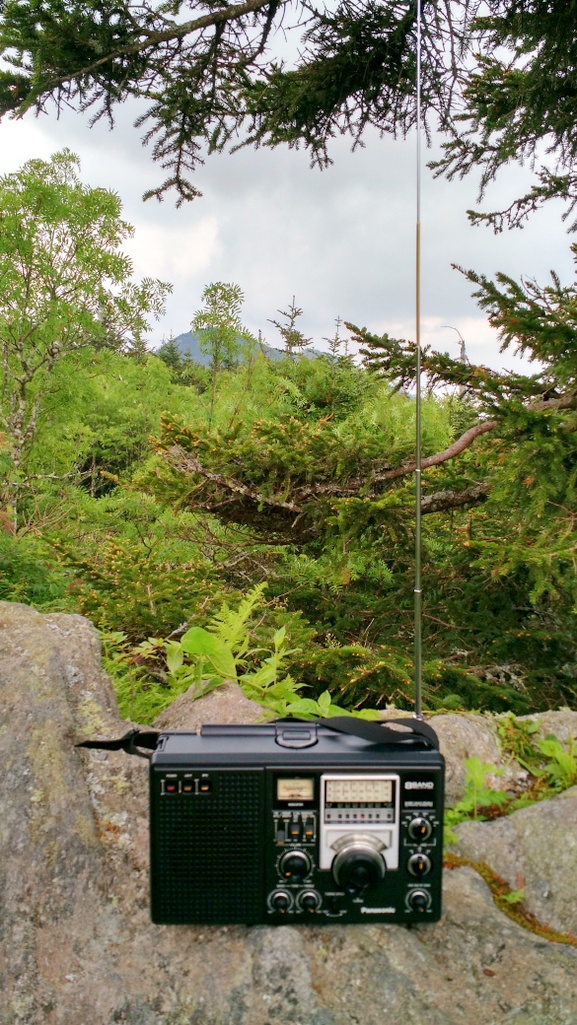 I also tuned to the medium wave band and was instantly amazed by all of the signals it drew in. I was able to hear one of my favorites, WAIZ, on 630 kHz–the signal was very stable and sounded local, although the transmitter was easily 60 miles away.
In general, medium wave performance on the RF-2200 has been nothing short of incredible. But this shouldn't come as much of a surprise. Indeed, just prior to purchasing the RF-2200, I consulted my buddy, Jeff McMahon (the fellow behind The Herculodge); here's what he says about the '2200:
"I borrowed my friends' RF-2200 for a month in 2008 and I loved it. It picked up stations effortlessly and had a magisterial quality about it, especially the AM sound. It reminded me of why I fell in love with radios."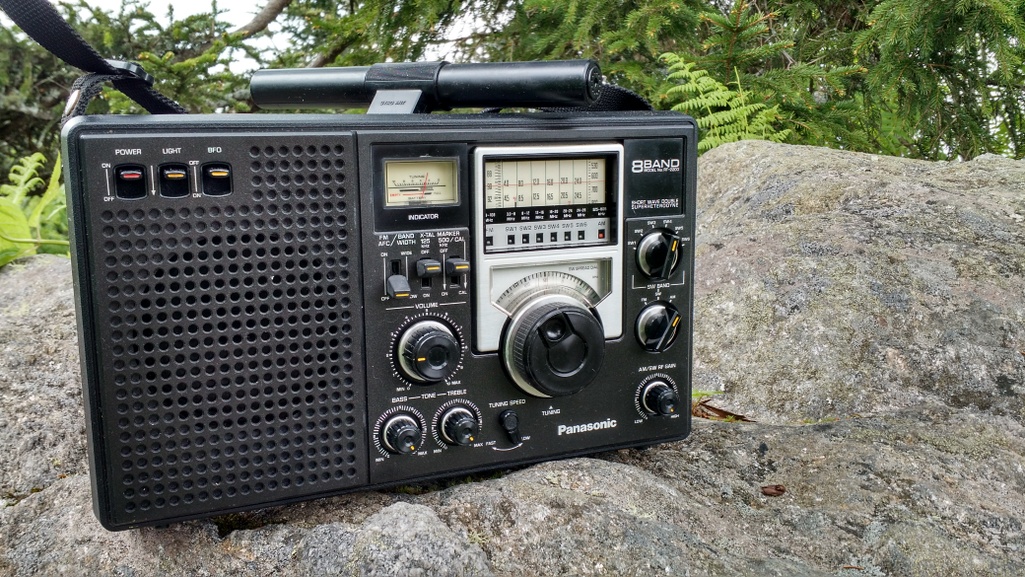 But why is it that when I look at the RF-2200, I feel like I should be taking it to the field? Perhaps it's the staunch, beefy look of the chassis, or the controls that could easily be worked even with winter gloves? Or perhaps it's that woven carry strap?
Or perhaps the RF-2200 offers something I miss in the age of compact portables with digital displays: a radio with presence, one that lends itself to pure listening discovery. The RF-2200 demands your attention, and does so with a clear, deep voice…
Yep, the RF-2200 is a true field companion.  But don't take my word for it:  find one, take it along, and see–or rather, hear–for yourself.