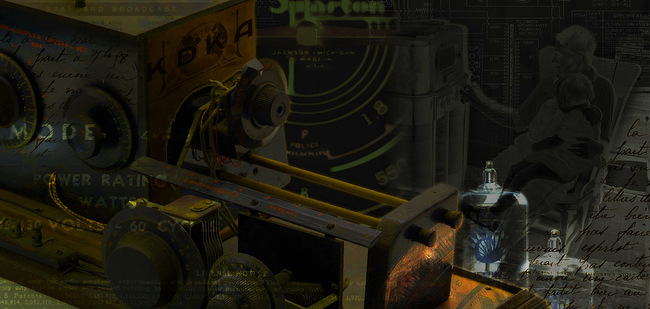 SWLing Post contributor, Guy Atkins, writes:
I'm writing to let you know of a "nostalgia radio" Windows wallpaper graphic I've made available to radio hobbyists. This design is called Hertzian Vision, and I created it three years ago for a few SDR enthusiasts/software authors in Finland. I'd like to offer it to your readers too.

My design was inspired by the SPARK Museum of Electrical Invention in Bellingham, Washington, which opened initially as a showcase for antique radios.

Here is a link to a folder with two sizes of the wallpaper:

https://app.box.com/s/33qzg7ouo3sztzzbnd36ylytt1cp7u3y\

The two high resolution wallpaper files are 1920 x 1200 and 2560 x 1440 pixels.
This is a fantastic graphic you've created, Guy–many thanks for sharing it with us!

On a side note, Guy also informed me that the SPARK Museum of Electrical Invention also operates a low power FM station, (KMRE) that features old time and classic radio shows. You can listen to KMRE online via TuneIn Radio or several other sources.
All morning, I've been listening to KMRE via my SStran AM transmitter though my BC-348-Q. Great fun!
[Update: if you have difficulty downloading the wallpaper via the link above, you can download them directly from the SWLing Post server by clicking here and here.]